---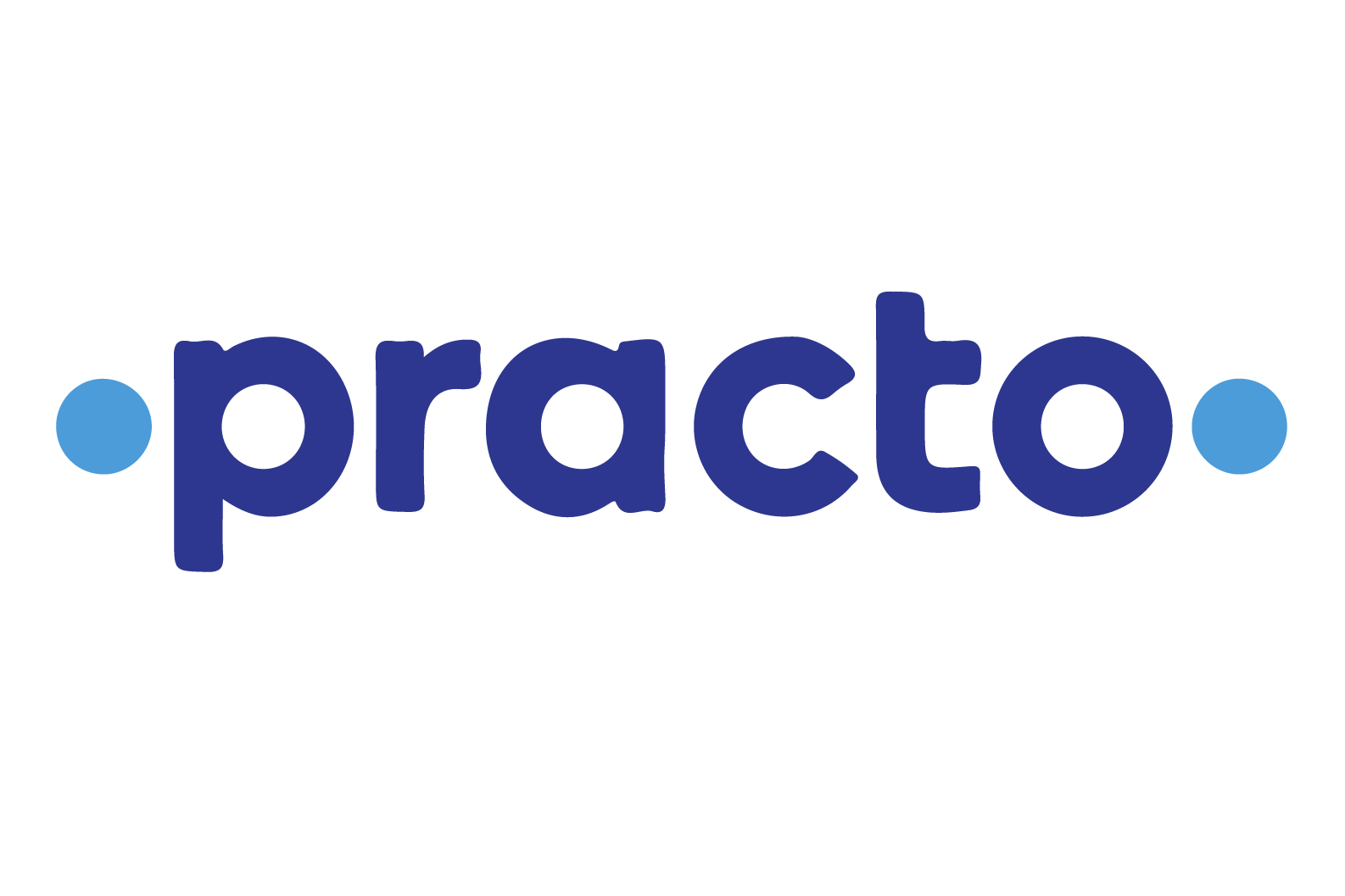 Overview
Lately, India has been witnessing rapid growth in start-ups in different business segments. Furthermore, Digitisation is giving new shape to the business idea of these start-ups. Similarly, online or digital healthcare and medicine business are emerging as a new way to look for online healthcare facilities like doctor consultation, purchase of medicines, lab tests, etc. Even people in the urban areas mostly prefer to buy medicines online to avail much discount as compared to visit a chemist for buying medicine where the discount is comparatively less. One such leading online healthcare portal in India is Practo, which provides a full range of healthcare services to fulfil different requirements of the customers i.e., online appointments with doctors, e-consultations, insurance, health record maintenance, medicine sales, etc. Through this online healthcare platform, people can book hassle-free appointments for different diagnostic tests and also, seek a quick consultation with verified and qualified doctors from their home.
A Brief Background of Practo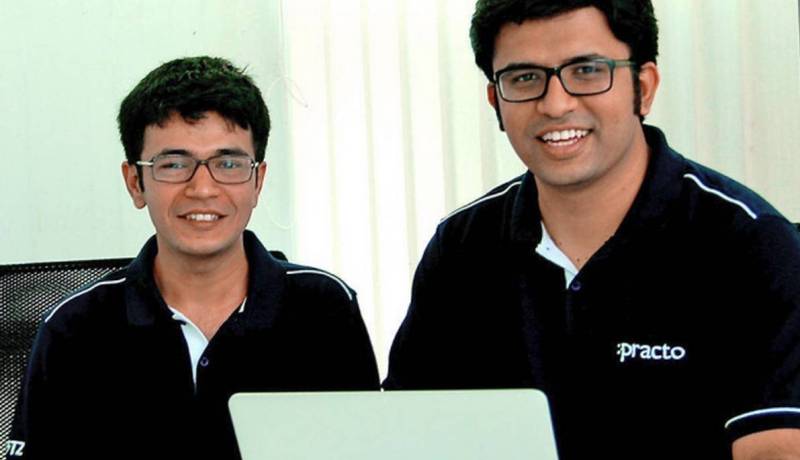 Two entrepreneurs, Shashank ND and Abhinav Lal are behind the foundation and success of the Practo company. Both founders are B.Tech in Computers and are originally from Bengaluru. The idea to start the company triggered Shahshank when his father was in need of knee surgery in 2008. During that time, they consulted a specialist doctor in the U.S. who asked for all required medical records of his father before putting up his consultation. During that time, Shashank couldn't find a safe and easy way to have reports and other necessary prescriptions forwarded to the doctor. This was the time when he discussed the idea with one of his friends Abhinav Lal, in the final year of their engineering. Post that, both came up with the thought to make a common online platform through which patients would be able to provide reviews of doctors. Backed by this thought process, both initiated their first healthcare projects i.e., Turbodoc.
Initial Journey and Further Growth
Initially, Practo services were focused on enrolling doctors. Soon after its inception, i.e, in 2009, the company initiated B2B (business to business) SaaS (software-as-a-service) management tool-Practo Ray to provide healthcare-related information services of high usability and clinical importance. It is a clinic management software based on cloud technology. Using the Practo Ray software services, doctors can view digital health records, print e-prescriptions, schedule appointments, generate e-bills, review patients and clinic analytics, etc.
Later on, in 2010, Turb0doc was renamed or rebranded as Practo. In the year 2013, the company's founders launched Practo's website i.e., Practo.com as a doctor discovery platform to facilitate customers to approach the right doctors instantly through the online medium. Also, Practo started expending in international countries in the same year and started its operations in Singapore. Just 2 years after that, Practo became the largest e-clinic management software platform provider in terms of its market share.
By 2014, Practo Ray achieved a milestone of having over 10,000 doctors on its platform. More than 10 million e-records of patients were created, which was increasing at a double rate every year during that time. More than 1,00,000 doctors were listed on Parcto.com with page views of 1.3 million-plus. Practo was growing at 50-100% QoQ growth in terms of revenue.
The year 2015 was considered as one of the most beneficial years for Practo as the company received Series B funding from Matrix Partners and Sequoia Capital. Also, it acquired different companies like FitHo (fitness tech startup), Genii (a product outsourcing firm), etc. Practo further launched its services in Malaysia in October 2015.
In 2016, Practo introduced its services in Brazil and recorded 10 times revenue growth. So far, Practo has received USD 234 million funding in 5 years and in 5 rounds from different investors.
Practo has expanded its services further by launching clinics, health and wellness, delivery of medicines, online consultation with doctors, etc.
Business Model of Practo
A Business Model of an organization is considered as a structure that is based on concepts that support the feasibility of a product or organization and demonstrates how an organization works, generates income, and how it moves forward to achieve its objectives. So a business model comprises all the processes and policies that an organization adopts and pursues. Now let's discuss the above elements mentioned in the business model canvas of Practo in detail.
1. Value Proposition
Practo has multiple business units and each unit has specific values to offer to its stakeholders. It provides a unique value proposition to its different stakeholders i.e., patients, doctors, hospitals, clinics, etc. through below mentioned products and services.
For Patients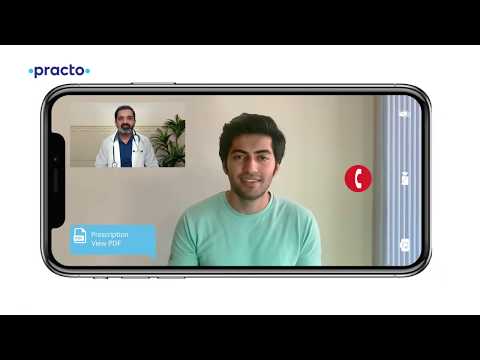 Online healthcare search: Practo facilitates patients to search for doctors, clinics, hospitals, diagnostic tests, and full body check-up bookings, etc. online through their website and mobile app.
Practo Plus: Practo has offered Practo Plus health plan for patients, which is a subscription-based product. This facilitates customers (patients) by providing unlimited online doctor consultation from more than 20 specialities. This plan provides 24/7 access to superior healthcare facilities from a pool of doctors irrespective of any time constraint or patient's location.
Information related to medicines: Practo also provides verified medical experts written exhaustive information regarding medicines.
Online doctor consultation: Through Practo patients can consult qualified doctors online and get the right medical advice on their health issues at a lesser cost as compared to physically visiting a doctor. Doctors further support in advising the next steps of tests or lifestyle tips or a prescription. Practo gives the advantage to interact with doctors through video or audio calling or image sharing so that doctors can receive all necessary information to diagnose the health issue.
Practo Drive: This product is useful for storing and accessing online medical records. Patients can view prescriptions, their treatment schedules, or plans anytime. Their medical records are stored safely in the drive, so there is no risk of losing these records. With just a few clicks, patients can upload their medical records.
Health app: Practo app is available for patients for multifarious online healthcare services like online doctor consultation, appointment booking and lab tests, ordering medicines and getting them delivered at home itself, storing health or medical records, setting reminders for taking medicines, accessing health tips, etc.
For Doctors and Clinics
These are different products and services that Practo offers to doctors and clinics
Practo consult: Using this feature of Practo, doctors can look for their own virtual practice or grow their practice by connecting more patients online and maximizing their earnings. They can chat with a lot of patients on Practo. Moreover, using Practo app doctors can upload prescriptions to solve medical issues of patients, and also, they can share medical documents and images. This feature provides additional benefits to doctors by increasing the retention of patients, effectively controlling follow-ups, and monetizing follow-ups.
Practo health feed: This service of Pacto acts as a medium for health experts and doctors to publish various health articles and tips on Practo's online platform. It, in turn, brings more people in their network.
This facility is a great and unique opportunity for doctors for creating health awareness for their own patients and to stay in touch with other people as well.
Practo Profile: Through the Practo profile, which is the online identity of doctors and their practice; doctors can be visible to lots of patients. Practo profile provides features like adding or updating details of doctors, feeding relevant information for patients like timings, value-added services, fees, etc. and also, easy way to update all necessary information.
Practo Pro app:  It is a highly powerful app that uses technology for making healthcare services easy and simple for patients and doctors. It facilitates the automation of repetitive and manual tasks so that doctors and healthcare practitioners can focus on serving their patients.
Practo Prime: This is a product based on technology specifically designed for facilitating hospitals and clinics for providing unique visit experience to their patients. Using this, clinics can offer quick online booking to patients. It also features an advanced technology-based calling system. This increases efficiency in the system and patient loyalty
Practo Ray: This product is featured as one of the world-class products by Practo, which is a complete tool of clinic management for doctors in which they provide services like giving messages and reminders to the patients for appointments, generating invoices, uploading digital prescriptions, capturing patient's record, practice analytics, etc. Practo Ray ensures that all the above data is stored in a fully secured way and is easily accessible when required.
Practo Reach: This tool enhances the online visibility of clinics and hospitals as it ensures that their profile listing is visible to the right patients by use of online cards. It facilitates clinics to advertise their practice in the right locations using the digital platform of Practo.  Furthermore, an easy and simple dashboard is available to monitor the performance of the online reach card.
For Hospitals
Apart from above products i.e., Practo Prime, Practo Reach; Practo offers following unique featured products to hospitals.
Practo Insta: This is an ERP-based hospital management system or tool that is beneficial in managing the operations and financial aspects of hospitals. This develops a strong relationship with patients as it provides services such as appointment reminders to patients through SMS facility, registration, invoice generation, automatic lab test requisition at labs, follow-ups, scheduling visits, etc. This feature ensures 100% paperless functioning of operational aspects of hospitals and enhances productivity by effective and easy management of all departments, staff, and patients.
Practo Qikwell: This is a patient relationship management tool for hospitals that ensures smooth flow of appointments, digital payments, reduce wait time by shortening queues of patients etc. It also provides real-time data on the status of patients like late arrivals, check-in and check-out, no shows, wait time, etc.
Practo Querent: This is the only largest AI technology-based analytical tool in India offered by Practo to develop deep data insights for hospitals to take better clinical, operational, and business decisions. This provides useful data insights for future projections, quality-based reporting, etc. Apart from the above unique products, Practo also ensures that it doesn't use any third-party data and it verifies all the data thoroughly before uploading on Practo. Thus, makes a trust factor for customers. Moreover, Practo allows only those feedbacks that are verified so that patients can trust the genuineness of feedbacks. Doctors also can access feedbacks directly.
2. Customer Segments
Practo has a large customer base that includes:
Patients: Practo facilitates all digital healthcare services to patients under one roof. They offer a range of services for patients like online health consultations through which they can make an enquiry for any type of health issue. They can look for doctors, hospitals, or labs in their locality and can search for doctors as per speciality and experience. Patients can save their time and effort by ordering medicines at home through Practo.
Clinics and hospitals: Different hospitals and clinics are also customers of Practo. Practo offers products like Practo Ray, Practo search for smooth and better management of their daily operations and business.
Pathology labs: Practo is associated with diagnostic or pathology labs for providing lab test facilities to patients. The associated labs get the customer base through Practo for different medical tests in their labs.
3. Key Partners
Associated labs: Different medical or diagnostic labs of industry standards are the partners of Practo for medical tests of patients.
Doctors: Practo offers a range of products and services for doctors. They can manage their appointments of patients easily through Practo App. It gives an opportunity for doctors to increase their customer base and consult patients online.
Insurance companies: Practo provides solutions for insurance companies as well. It has launched Practo Trinity in partnership with ICICI Lombard General Insurance, which is a cashless solution for OPD insurance. It covers online consulting with doctors, purchasing medicines, doctor visits, delivery of medicines, etc.
4. Key Resources
Website: Practo provides a digital healthcare platform practo.com (website of Practo) through which customers can access their health issues, consult doctors online, order medicines, lab test booking, etc. The website contains all the beneficial products and services related to healthcare for its stakeholders i.e., patients, doctors, clinics, and hospitals.
Practo App: Practo's health and fitness app is also its main resource as it facilitates users to search clinics and doctors in their area. Also, they can book appointments with doctors. The app is available for both Android and iOS platforms at free of cost.
Manpower or staff: The software professionals of Practo are well experienced and technically qualified to develop in-house software solutions for Practo services. Similarly, other support staff and customer care support executives are also well trained and efficient in handling any type of customer queries or issues.
Information Technology: Another major key resource of Practo is the use of cloud technology and various software being used in its different products and services.
5. Key Activities
Main activities of Practo include:
Advertisement and promotional activities: Practo does promotional activities on different social media platforms. The brand also promotes its products and services through television ads.
Software development: Practo is a technology-based brand that develops value software for offering healthcare-related different products and services to its customers.
Networking: One of the key activities of Practo is to develop and enhance a network of affiliates, doctors, clinics, hospitals, diagnostic labs, and patients.
6. Channels
These are the major channels deployed by Practo:
Website and app: Practo provides various healthcare products and services through its website practo.com and the Practo app.
Social media: Practo is using social media platforms like Facebook, Youtube, Instagram, Twitter, Linkedin, etc. for generating awareness of its products and services as well as marketing purposes.
Blogs: Practo's key activities also include providing information on any updates of products, medicine technology, updates related to the community of doctors, etc. on their blogs.
7. Customer Relationship
The point on customer relationship of Practo is as follows:
Personal assistance: Practo provides personal support to its customers through a dedicated, friendly, and centralized support team. The customer support of Practo offers 24/7 customer services through e-mail, live chat, or over the phone. They have helpline numbers through which patients can approach their support staff members directly. Their call centre agents are well trained to respond to all incoming requests in a quick way.
Automated services: Practo has tie-up with different software solution providers for fast and automated services. Through the Automated customer notification system, they keep customers informed about medicine status and other relevant information through e-mail notifications and SMS service. Practo also forwards live tracking links to customers through automated services and this removes customer's hassles of constant follow-up calls.
8. Revenue Streams
 The three main revenue streams of Practo include:
 Revenue from the sale of software like SaaS software solution, to providers like hospitals and clinics. Practo provides all services to its stakeholders i.e., doctors, clinics, or hospitals in a subscription-based system.
Revenue from hardware sales or consumer transactions in which Practo takes a commission on different consumer transactions such as searching doctors and booking appointments with them, ordering medicines online, and consulting doctors online.
Revenue from advertisements or classifieds from providers like hospitals that purchase sponsored listings using the Practo platform. It takes charges for providing services of advertising banners from different institutions who want to market their services through Practo's portal. 
Practo makes money from its different products and services like:
Practo Ray: This is a subscription-based product for doctors and medical practitioners and Practo earns money through subscriptions using this product. Both medical practitioners and doctors are required to pay a fixed amount every month for availing standard or premium subscription services.
Practo Reach: This is an advertisement platform for earning money. It is free for patients and earns revenue on ads from hospitals, clinics. The advertisement price depends on the area.
 Practo Plus: This is the monthly and cost-effective subscription-based healthcare plan that facilitates unlimited online doctor consultations and that also from more than 20 specialities. Practo Plus also provides yearly healthcare plans.
Medicine Delivery: Practo also earns direct and indirect revenue from the sale of medicines to different drug stores and chemists.
Pathological lab booking: Practo charges a certain commission from medical labs for booking lab tests by Practo's patients through them.
Revenue from acquisitions: Practo has acquired different companies like Qikwell (online software for booking appointments i.e., SaaS), FitHo (fitness management platform), Genii (a software development organization), InstaHealth (software for hospital management), etc. and also, generates revenue by using their advanced analytical platform.
9. Cost Structure and Competitor Review
Both the points are discussed below:
Costing
The cost structure of Practo includes staff cost, finance cost, depreciation expense, technology expenses, other miscellaneous expenses.
Competitor Review
The main competitors of Practo include 1mg, Zoylo, Lybrate, DocsApp, Welcome Cure, MocDoc, etc. The value propositions of Practo give it a competitive edge over its competitors.
Summary
Recapitulating, Practo has become one of the most sought after healthcare applications on account of its unique value proposition and marketing strategies. It is a platform, which not only helps patients but also is instrumental to doctors. Thus, Practo has changed how online health industry works and the business is bound to grow in leaps and bounds owing to its unique and all-inclusive business model.