Hilti is a company that is into professional construction business.  It is involved in supplying technology, consultancy services and power tools. Also, Hilti manufactures products for the construction and building industry. Alongside, it also caters to energy and maintenance industry. Hilti is based in Liechtenstein and has its presence in 120 countries. The motto of Hilti is :
 to grow as a global leader and create products that are innovative, different and stand out from the rest."
A Brief History of Hilti

The foundation of the company was laid in 1941. Engineer Martin Hilti (1915–1997) and his brother Eugen (1911 – 1964) founded Hilti Maschinenbau OHG in Schaan, Liechtenstein. In 1957, Hilti launched a powder-actuated tool, which was the first in the world. By 1960s, Hilti had made a space in 30 countries. By 1967, Hilti had developed the first mechanical anchor system. Since then, it has been expanding its construction and fleet management business.
Hilti Business Model
The business model of any organisation is the method it follows to achieve a market space in its field. The business model of Hilti is discussed below.
Value Proposition
The value proposition of a company is the unique services it offers to the customers. These help in creating commercial value, economic value and brand value. Hilti, through its decentralisation model, ensures availability of power tools at any time and any location.  It can be said Hilti offers its customers "holes not hammers." In addition to this, Hilti offers quality tools and doesn't support forging and imitation. All these factors add to its value proposition.
Customer Segmentation
It refers to the type of customers a company attends to. Hilti, majorly, has customers located in construction companies and mining businesses around the world, that use its drills and fasteners.
Key Resources
Hilti makes sure to deploy efficient resources at the right place and right time. Its resources are premium quality tools that run long and give more commercial value. Additionally, family ownership of Hilti ensures transparency, credibility and accountability. Hilti gives very much importance to the succession plan of its company and ensures people climb hierarchy only after experience within the company. This factor has contributed, in large measures, to the growth of Hilti. Moreover, its sales network also ensures efficiency in the company's business.
Key Partners 
The major partner of Hilti is site staff. The whole company has a slew of an efficient team that works to make Hilti successful. The staff has been working with Hilti for 10-20 years, which brings trust, dedication, commitment, and loyalty. Liechtenstein-based power-tool business spends $10 million to $15 million a year teaching its 20,000 employees about the company's culture.
Key Activities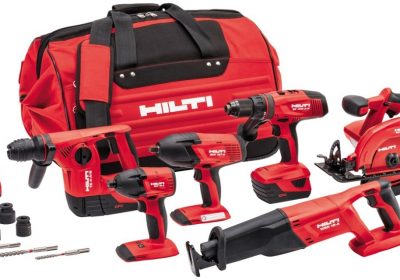 The following are the key activities of Hilti.
Sales management – Hilti rents tool so that they can have higher utilisation rates and better return on investment.
Fleet management – Through its guaranteed availability model, Hilti ensures maintenance, availability, repair, and replacement. This service helps reduce construction downtime and brings faster execution of projects.
Product innovation – It spends 6% of its annual budget in manufacturing of power tools. Hilti collaborates with external specialist suppliers to make sure its products are competent in quality and quantity.
Cost Structure 
Following is the cost structure of Hilti.
Management of tools and maintenance of equipment sets.
Research and development of new technology and products.
Manufacturing of construction material and other tools.
Salary to employees and other marketing agents.
 Key Channels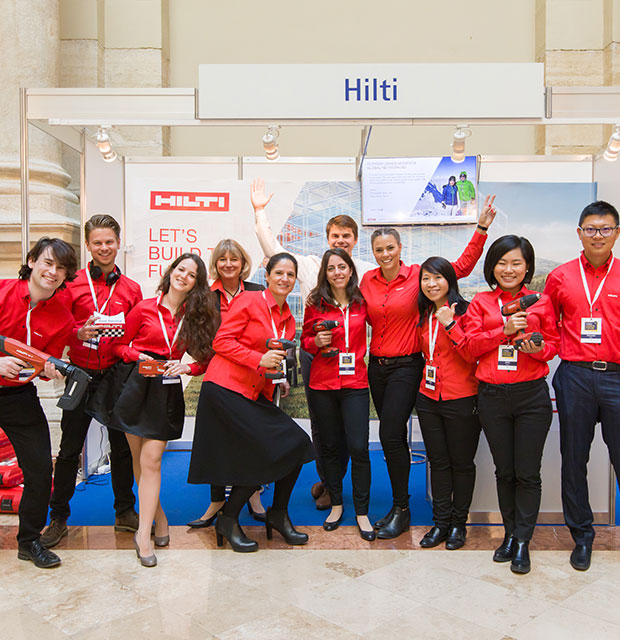 Hilti doesn't keep any retailer or intermediary in between, which enhances its revenue and profitability. Hilti operates through direct channels with the help of its sales team and account managers. It does so to carve its own niche and give consumers a one-stop purchasing experience.
Customer Relationship
It maintains long-term customer relationship by leasing the drills to customers. Along with that, it also offers:
Long term contract subscription contract– Hilti offers full maintenance through long-term contract subscription contract. Through such delivery of services and longer subscription plans, Hilti is able to forge a beneficial relationship with its customers, as it is profitable to both the parties.
Customer support service– It believes in regular interaction with customers. Hence, it has a customer care service that offers 24/7 availability. Such engagement proves instrumental in building better and reliable connections with customers.
On-site interaction with customers– Around 15000 members of Hilti team work directly with customers on-site. It ensures more credibility and trust.
Competitive Strategy of Hilti
The competitive strategy of Hilti is mentioned below.
Availability – Hilti believes in the policy of decentralization, according to which it makes sure that Hilti's decentralised centres are available in almost all locations such as Europe, Mexico, the USA, India and China. This process ensures that power tools and accessories are available to customers every time.
Direct Targeting of customers – Hilti doesn't involve any middle-man in its business with customers. It has done so by introducing a direct sales department which looks after the sales need of every tool and equipment.
Rent instead of sales -This reduces the retailing cost and upfront investment cost, passing the benefits to customers. It also aids Hilti to maintain a friendly customer relationship.
Marketing Strategy of Hilti
It markets itself by interacting with its customers on-site. The logo of Hilti and its design see a far reach because of its sales department. Moreover, Hilti ties up with technical universities, which enhances the face value of Hilti. It also gives the franchise to design labs and online-retailing.
Revenue Model of Hilti
The revenue model is explained below.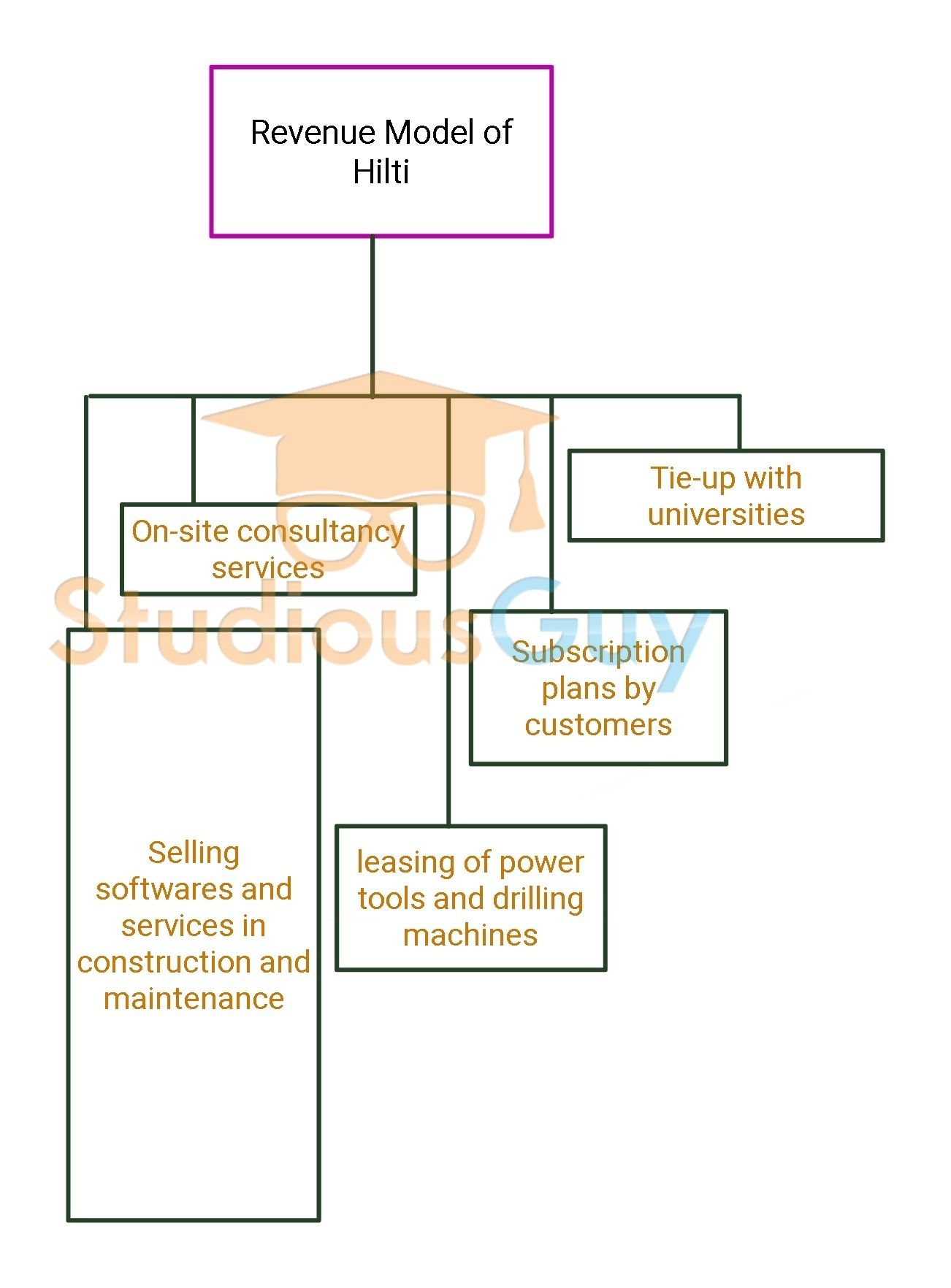 Hilti doesn't focus on selling its equipment, it instead leases its tools which makes for a perfect innovative strategy of accruing revenue. Instead of one-time investment, customers can pay a subscription fee at a fixed duration. The subscription helps to gain a monetary advantage over a longer period. Renting tools instead of selling is one of the primary business models of Hilti. It also gains revenue by providing software services and consultancy services.
Summary 
Hilti is a professional construction company which has successfully made deep inroads into the construction and building sector. It is because of its stronger customer relationship and customised manufacturing of power tools. Hilti has a vast network of sales and management, which proves instrumental is generating more revenue for the company. Because of enormous investment in research and development, it is able to come up with new and innovative designs every time. All these aspects combine to give Hilti a competitive advantage in the construction business.