Online shopping has become an integral part of our lives. Shopping through e-commerce websites has undoubtedly become the order of the day. A massive player in this field of online retailing is Alibaba.  In the fiscal year 2020, Alibaba gained a net income of over 140.3 billion yuan, registering an increase from 80.2 billion yuan in the previous year.
A Brief History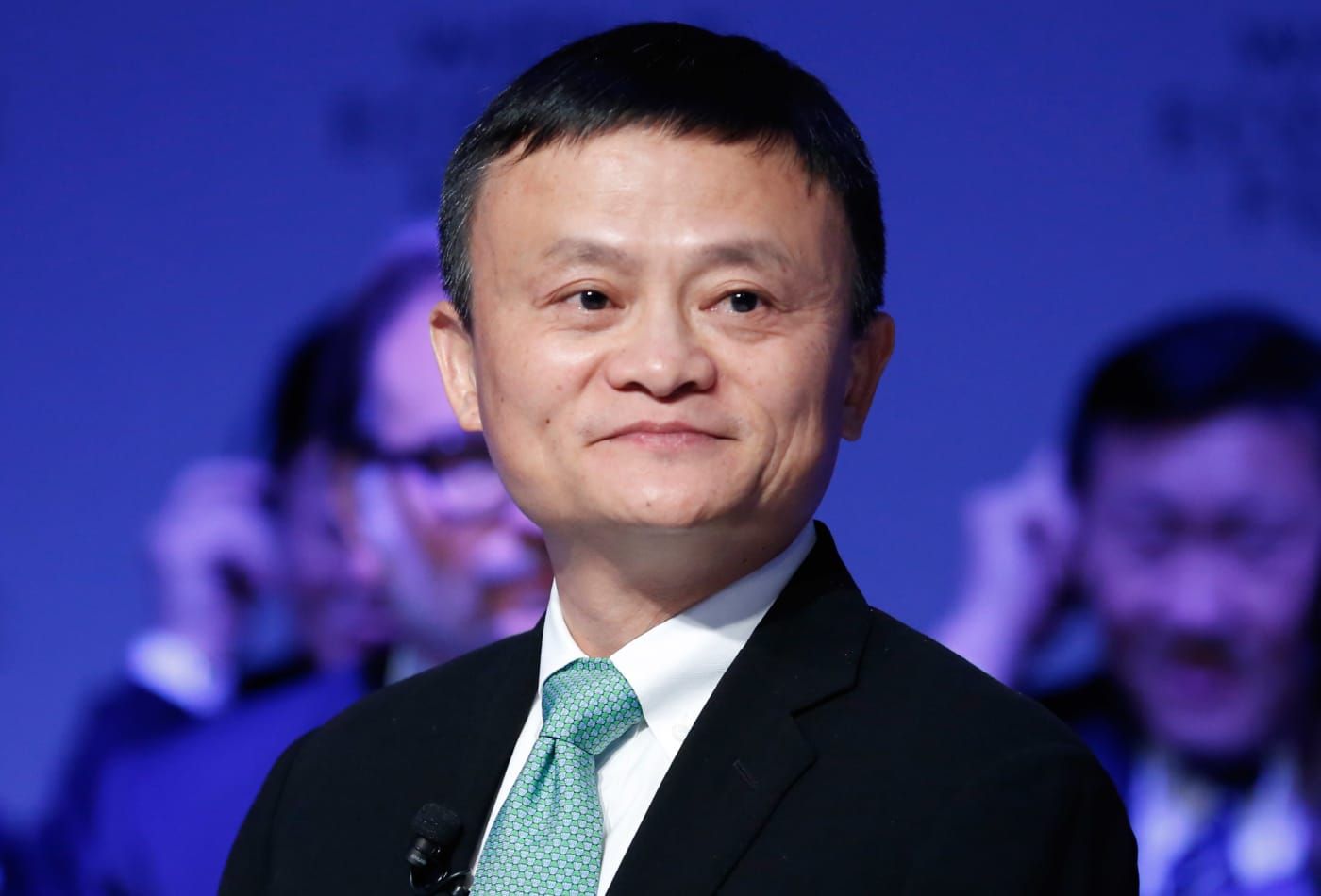 We can attribute the foundation of Alibaba to JackMa. Before finding Alibaba. he was an English teacher in Hangzhou, China. He along with his 17 counterparts started a website called Alibaba on 4 April 1999, in Hangzhou, China. However, this was not his first website, he also had registered failure with two initial ventures earlier. Initially, the aim of the company was to act as a bridge between Chinese manufactures and the international market.
Further Growth
Initially, it started with $60,ooo investment. After forming a solid business model, they attracted investment $5 Million from Goldman Sachs in 1999. Subsequently, SoftBank also gave funding of $20 Million in 2000. However, by 2002 the company started to go in huge loss and employees had to be laid off. To sustain the business, they developed a product for Chinese exporters that could serve the U.S buyers online. Since then, Alibaba has been profitable.
Business Model of Alibaba
A business model in simpler terms is the practices a company deploys to create commercial value in the global market. The business model of Alibaba can be represented by the below-mentioned chart.
Alibaba moves forward with a motto of  "global vision, local win", helping small enterprises bloom.
Value Proposition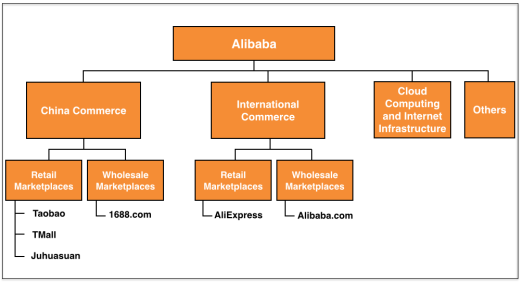 Value proposition refers to the different strategies a company uses to give it a defined place in the global market. Alibaba's app acts as its biggest asset. Through this application, it attracts multiple buyers and sellers, and gives a boost to retail and wholesale market experience.
Customer Segmentation
The chart represents the customer segmentation of Alibaba.
Alibaba works through different applications to streamline its business.
Alibaba.com – is a business-to-business website. Its basic aim is to connect manufacturers from different countries with buyers around the world.
Taobao.com – It has resonance with eBay or Amazon. Its primary motive is to connect international businesses to consumers—or consumers to consumers.
Tmall.com – This marketplace caters to the middle class. Furthermore, it lays its focus on large and multinational brands.
Cost Structure  
Alibaba is able to reduce its expenses as it holds no inventory, and owns no warehouses. Instead, its software platform is employed to ease the exchange of goods and services.  On account of this, the operating margin and profit margin of Alibaba is way higher than most of its competitors.
 Key Resources and Activities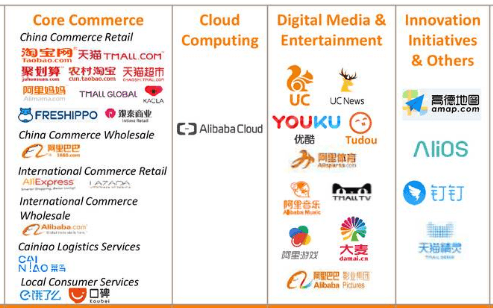 It uses a range of resources to up its game in online retailing. For instance, its subsidiary called Aliyun develops platforms for cloud computing and data management. It is to make sure that Alibaba is able to handle the huge inflow of internet traffic. Furthermore, China's smart Logistics is also its subsidiary platform that offers sellers and buyers real-time tracking information.
Marketing and Promotional Strategy 
Marketing strategy of Alibaba has close relations to its tie-up with Baidu, a search engine of China. Apart from that. In 2007, it launched Alimama. It provides the sellers with a host of advertising and marketing services to increase their presence in digital format. Furthermore, Alibaba has also collaborated with local sellers and exporters to increase its reach.
Competitive Strategy
Although Alibaba faces stiff competition from companies such as Jinggdong.com, Tencent, and Amazon, the company is still able to capture major market share on account of its innovative and customer-centric strategies. Some unique competitive strategies of Alibaba are listed below.
 Well-trained chatbot robot introduced in 2016 to resolve customer queries.
Using a variety of machine-learning technologies like data mining and deep learning.
Registering on Alibaba is easy, which makes it convenient for users.
By launching Alipay, Alibaba was able to dive into the secured payments market, which gave it a huge competitive edge.
Economies of scale- They are able to negotiate with vendors at a cheap price, thus transferring the profit to consumers.
Website customisation according to local needs helps gather customers.
Revenue Model of Alibaba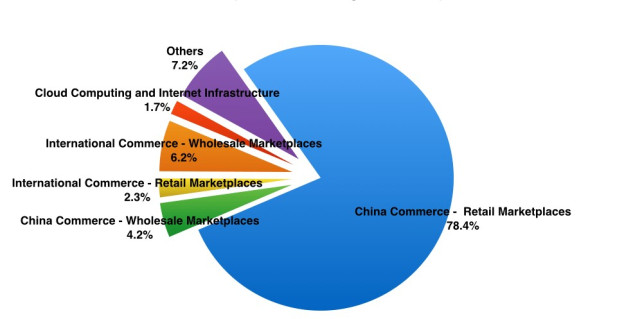 Most of the revenue of Alibaba is generated from core e-commerce business or online retail business. Apart from that, Alibaba is also involved in digital space where it earns revenue from cloud computing. Furthermore, it also earns its revenue from display marketing, membership fees, commissions, and other online services.
Alibaba and Amazon
Both are rulers in their respective markets (Amazon in the U.S. and Alibaba in China), and are also widening their horizons quickly. Their model is different from each other. Amazon serves online and physical stores, third-party seller services, subscription services, and advertising. Whereas for Alibaba, revenue is generated from core e-commerce, digital media and entertainment, and innovation initiatives. Amazon has one core unit, however, Alibaba has split its business into three divisions. Over 80% of Alibaba's sales can be attributed to its Taobao division. As they do not hold any merchandise themselves so they can list more products in comparison to Amazon. These numerous listings give a host of choices to the consumers. Owing to this feature, its penetration and expansion into a new market becomes quicker and convenient.
Summary 
Alibaba is a company that aims to make business simpler and convenient. It also focuses on social inclusion and a wider reach through its B2B segment. Alibaba has done exceptionally well in capturing the internet market space in just 2 decades.