Since its inception in 1981, Infosys has been the poster boy of the Indian IT Sector. The Bengaluru based IT company has led a charmed existence. Known as the IT bellwether, Infosys has built a reputation among its customers. From a small scale industry to a multinational corporation, Infosys is an ideal business model. Let's delve into detail about the business model of Infosys:
1. Early Business Years
During the initial decade of its establishment, Infosys concentrated only on the US and Europe; preferring the global delivery model (GDM). Throughout the 1990s. it focussed on just a couple of sectors- BFSI (banking and financial services) and manufacturing, and soon became a pioneer in a few areas of IT services- package implementation, application development, and maintenance (ADM in industry parlance) and testing. The one factor that helped it become a pioneer in the IT sector was that it charged a lesser premium over other Indian IT companies compared to the global IT service providers like IBM and Accenture.
2. Continuous Growth
Infosys publicly traded in India since 1993, and since then, it has registered almost a linear growth. The factors are many- visibility in the business, ability to increase the per-capita revenues on a go-forward-basis, ability to attract the best and the brightest, strategic investments, and many more.
3. Translating Clients To Partners
By developing a long-term relationship, Infosys has devised a sustainability tactic by translating its clients into partners. With innovation, operational readiness, and execution, Infosys assists its clients in their transition to new business models. It helps them understand the market landscape and make better decisions.
4. Geographical Diversification
With the major presence in India, United States, Australia, China, Japan, Middle East, and Europe, Infosys had 116 development centers and 84 sales and marketing offices across the world, as in 2017.  With its announcement of a new office in Milwaukee, Wisconsin to service Harley-Davidson, Infosys opened its 18th international office in the United States. When it was listed on NASDAQ in 1999 through the ADR route, Infosys share price surged to ₹8,100, making it the 20 biggest companies by market capitalization on the NASDAQ.
5. Unique Products and Services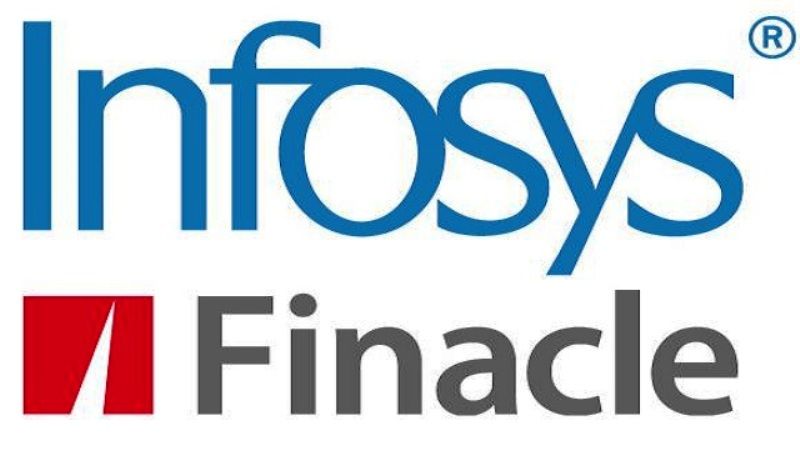 Infosys has become a pioneer in providing services to companies in finance, insurance, manufacturing, and other domains. One of its key products 'Finacle' has become a popular universal banking solution. The other key products and services of Infosys are – Infosys Consulting – a global management consulting service, NIA – Next Generation Integrated AI Platform (formerly known as Mana), EdgeVerve Systems which includes Finacle, a global banking platform, Infosys Information Platform (IIP)- Analytics platform, Panaya Cloud Suite, and Skava.
6. Sustainable Acquisitions
One of the key factors behind the rise of Infosys is its sustainable acquisition. The major Acquisitions by Infosys are- Expert Information Services (Australia; in 2003), McCamish Systems (USA; in 2009), Portland Group (Australia; in 2012), Lodestone Holding AG (Switzerland; in 2012), Panaya (Israel; in 2015), Skava (USA; in 2015), Noah-Consulting (USA; in 2015), Brilliant Basics (UK; in 2017).
Revenue Model
Let's have a glimpse over the revenue model of Infosys: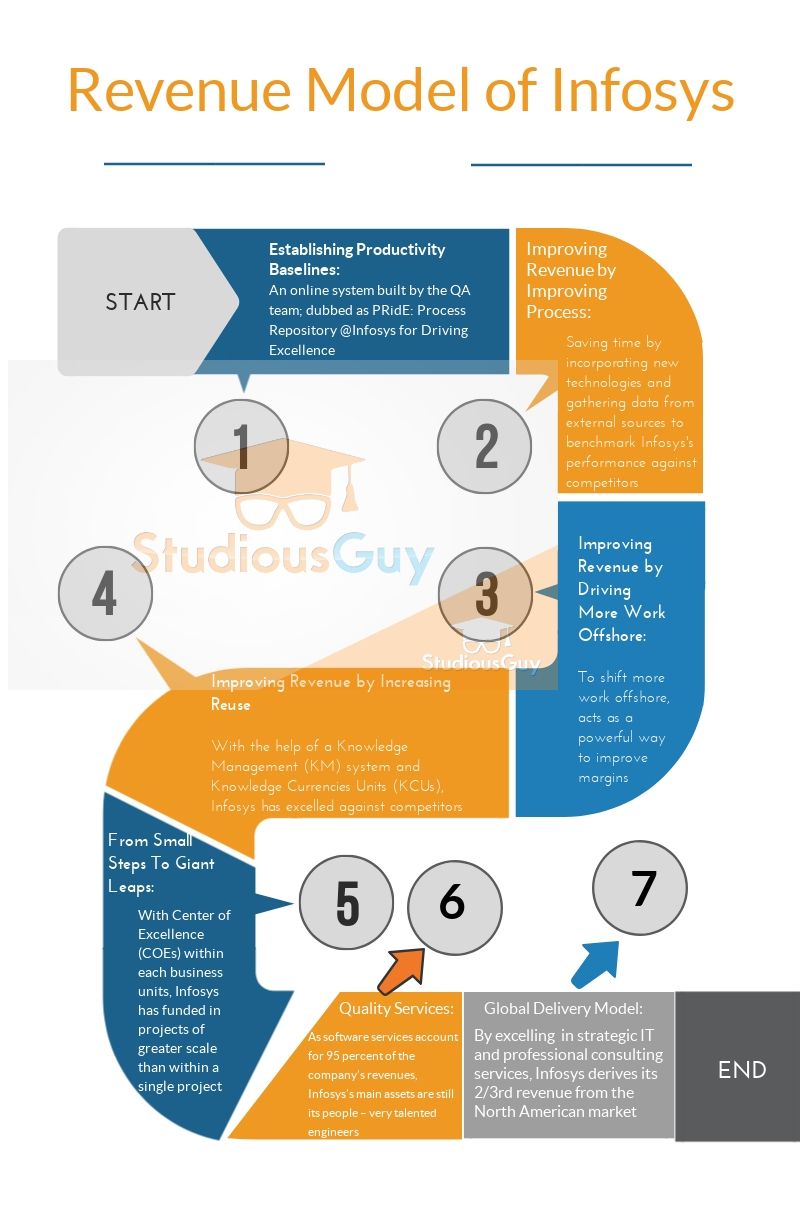 Here's the exact revenue share of Infosys in its September Quarter 2018:
Image Sources:
eweek.com
indiaeducationreview.com
1000ventures.com
infosys.com
infosys.com
ncnonline.net
livemint.com