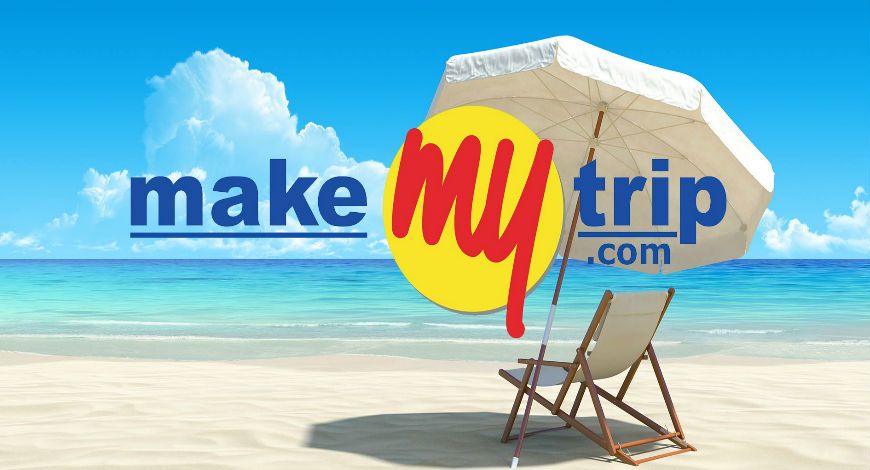 Introduction
In today's era of globalization and advanced technology, the travel industry demands reliable and fast travel services.  As the choices of travel services have increased over the years, the internet has become the easiest, quickest, and most comfortable platform to compare prices and to place booking orders for tickets. All over the world including India, travellers prefer to avail of the online facility to book tickets and hotels through the internet. One of the pioneered names in the online travel business is MakeMyTrip in India. Since its inception in 2000, the company is facilitating a lot of travellers in booking online tickets of rail, flights, and buses, hotel booking both domestic and international, and different holiday packages all over the world. MakeMyTrip provides one-stop-shop facility to its customers as the brand not only offers service in India but also extends its facilities for any international tour from India as well. As a traveller, the person need not visit different agents for different requirements. MakeMyTrip offers all bookings whether it's flight, hotel, or a holiday package. Over the years, it has become one of the most trusted travel agents for travellers. To take care of the travel requirements of its customers, the brand has a team of seasoned tour agents who are well trained.  Moreover, it has various stores in different cities in India where customers can easily approach for any assistance or service apart from online booking. MakeMyTrip also has offices in different international locations like Singapore, Phuket, Bangkok, New York, Dubai, and Kuala Lumpur. The brand has won many awards in the category of online travel agent and Travel agency spaces for its superior services and contribution to the travel industry.
A Brief Background of MakeMyTrip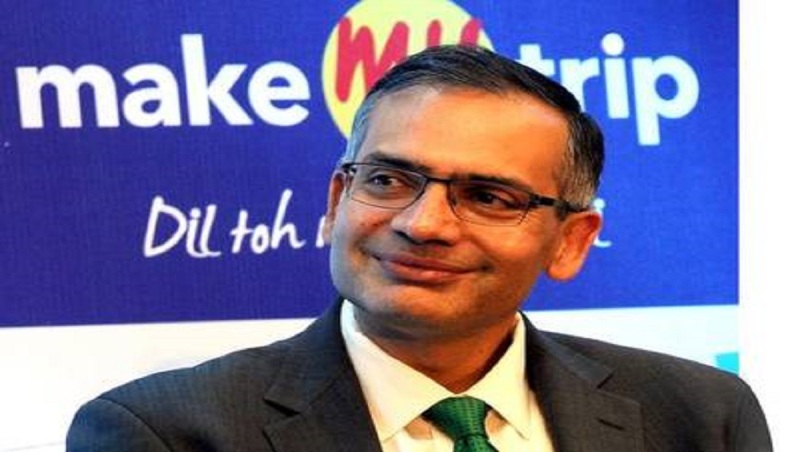 MakeMyTrip was founded in the year 2000 by a Delhi based entrepreneur Deep Kalra who is an MBA from IIM Ahmedabad. He had started the professional journey of his career in ABN AMRO bank and worked for 3 years. He further experimented with his entrepreneurial skills by working with AMF Bowling for setting up bowling alleys in India. He couldn't get much success in it and soon he left that and joined GE Capital as Vice president-Business Development in 1999. This was that time when he was exploring the internet and its great potential in impacting our day to day life.  When he was planning to book a Thailand holiday, he realized that different competitive price options were available on the internet but there wasn't any intermediary involved in the process. This thought prompted him to try for entrepreneurship again with a different idea and finally, in April 2000, MakeMyTrip was introduced.
Initial Phase and the Journey of Further Growth
The journey of the brand initiated in the US-India travel market where the various range of services was offered from products and services creating the best value supported by technology and comprehensive customer support. Once the brand positioned itself in that market as offering transparent and reliable services, it further started its operations in India in 2005. Ever since then, MakeMyTrip has been providing a convenient way for online travel booking and quick access to services in a few clicks. With time, the brand has introduced a lot of diversified online and offline products and services for its customers. MakeMyTrip is able to maintain its leading position as an online travel company in India by technological advancements in its offerings to meet the ever-changing requirements of the global travel market developing at a fast rate.
1. Funding
MakeMyTrip's first series funding of $10 million was raised in 2005. After that in 2006, the company raised the next series of funding i.e. $13 million. Further in 2007, one more series of funding of $15 million was generated. The brand received $180 million in its IPO which was launched in 2016. In another IPO in 2017, $330 million were raised.  The brand raised a total of $548 million in funding in 5 rounds.
2. Year-over-Year Growth
 MakeMyTrip initiated its operations in 2000 as an online travel portal which was specifically focused on the travel market of US-India.
In India, it started operations in 2005 and also, received major first stage funding from SAIF partners i.e. the US $10 million (Rs. 44.28 crores).
Domestic holiday tour packages were launched in 2008 for hotel searches and Indian travellers.
In 2009, the brand extended its services into bus ticketing and provided the facility for multi-city booking reservations. It launched makemytrip.ae for Emirates markets.
It secured 2nd rank in a survey of "Great places to work" in 2010.
In 2016, the merger was announced with Goibibo, which was one of the biggest competitors in the online travel business market, and in 2017 the consolidation with Goibibo happened. It became the biggest merger in the travel industry.
In 2019, acquisition of a major stake of Quest2travel.com took place by MakeMyTrip limited, and also, a digital campaign was launched and named as #MyIndiaMyTrips.
Business Model of MakeMyTrip
In a broader sense, a business model is described as a plan of any business or company of how to make a profit for their organization. It includes identifying the products or services for sales, the target market or customers, and anticipating expenses or costs. All in all, a business model of an organization defines its way of making money. It explains that at a particular cost, how an organization can earn profit by delivering maximum value to its customers.
A Business model of any business includes below main elements: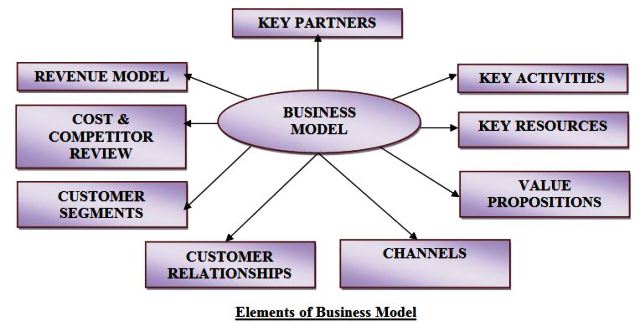 MakeMyTrip works on B2C (Business to customer) business model in which they facilitate their customers through booking their tickets online as it only requires a single click of the mouse to avail of a wide range of products and services of the brand. To save the valuable time of their customers in planning for holidays, they also offer different holiday packages. Other than the B2C business model, MakeMyTrip has also launched the MyBiz model to extend its services for corporate travels. Businesses are able to manage their travel schedule and accommodation facility for their employees using different features of MyBiz like single dashboard system, Central payment processing through MyBiz wallet, and quick refund facility to MyBiz wallet on booking cancellations, etc.
1. The Value Proposition of MakeMyTrip
The core value proposition of MakeMyTrip is the best deals that it provides to its customers at their convenience.
It offers effective, reliable services to its customers and also, incorporates the latest and advanced technology in its business.
Besides providing economical air tickets it believes in providing a great experience to its customers.
Customers are able to save their precious time as MakeMyTrip.com website of the brand provides the advantage of listing all available services or options at a time.
Customers can make changes and cancel the booking anytime as MakeMyTrip provides very flexible services.
Payment services are also extremely smooth as various payment options are available like debit cards, net banking, credit cards, etc. and also, most of the banks are on board.
E-transaction service facilitates customers to get the refund of money by automatic transfer of the amount back to the same account.
Apart from above, MakeMyTrip also offers a lot of value-added services like attractive discounts and offers on different bookings.
MakeMyTrip offers back-up to its customers that makes it unique from other online travel agents i.e.
Special discounted prices at premium hotels are also offered.
To handle travellers professionally in destinations, the brand also offers partnerships with tour agents who are local to those destinations.
To encourage repeated travelling, it provides on-tour freebies for these repeat travellers.
To book a hotel, flight, and holiday on mobile or desktop site is a great experience for customers as one can do the booking quickly in a hassle-free manner. The attractive features of MakeMyTrip services like quick discounts, MyReward and MyWallet facilities, Fare Calendar, and other facilities do value-addition to its products and services. Thus, the brand is continuously offering the best services to its customers.
2. Customer Segments
The customer segment of MakeMyTrip includes customers of all age groups, especially internet users, and youngsters. Corporate customers are also part of their corporate travel segment, especially SMEs (Small and medium enterprises).
3. Key partners
Different investors who have funded MakeMyTrip time to time are key partners of the brand. These include Tiger fund, Helion Venture Partners, SAIF Partners, Sierra Ventures, Ctrip, etc. These firms invest in the company from time to time.
4. Key resources
The key resources behind the growth and success of MakeMyTrip are its human resources and other organizational resources.
5. Human Resources
The sustainable competitive advantage of the brand is its people or human resources. The workforce of the company is autonomous and independent. The team members are like-minded young techies who possess both managerial and technical skills. Another key resource of the company is its proprietary technology, which has the capability of a good search engine. Being user-friendly platform technology, it provides offers based on the best comparison. The use of mobile technology for sales and service is the main element in the success of MakeMyTrip. The policies of the brand also play a crucial role in its success like the recruitment policy of the company focuses on recruiting the best talent carrying specific domain-specific skills so that site visitors are served with highly customized and customer-centric solutions.
6. Key Activities
Different key activities of MakeMyTrip include booking of the air, bus, rail tickets, hotel booking, holiday packages, car hire, etc. Other travel-related services that are offered by third party vendors like travel insurance and visa processing are also accessible through the company.MakeMyTrip lets the users book air tickets, bus tickets, buy holiday packages, book hotels and accommodations and hire a car. Through MakeMyTrip, users can also access other travel-related services provided by third-party vendors like visa processing and travel insurance.
 7. Channels
Different channels of MakeMyTrip are its websites, through which travellers can search, book, plan, and buy lots of travel-related products and services. These websites include MakeMyTrip.com, easytobook.com, hoteltravel.com, etc. Other channels are distribution channels that are technology-oriented like travel stores, call centres, the network of travel agents, and mobile service platform.
 8.

Customer Relationship
MakeMyTrip focuses on long term customer relations as their services are more customer-centric. It handles different issues or queries of customers by themselves rather than passing them to other agents. The company constantly improves its customer support services by adopting advanced and latest technology. For better customer service and their convenience, the company has introduced three customer service channels i.e. call centre, chatbots, and in-app self-service facility. Customers can easily reach to the company for any query using these channels. The chat interface of MakeMyTrip i.e. Myra and Gia are in-house developed chatbots that are in natural language and advanced too. These have self-learning capabilities to cater to the specific requirements of customers of the industry. More than 80% of queries of customers are being addressed by these chatbots and rest is taken care of by an offline human agent. In its call centre customer care service, an in-house CRM tool is designed i.e. MyDesk. It provides seamless integration of chat and voice channels with analytical tools and dashboards. This empowers agents by providing necessary tools and information to deal with queries of customers effectively.  "Trip ideas" is another feature that is developed to facilitate travellers in making decisions related to travelling by guiding them in trip planning, destination discovery, and identification of personal travel interests. One more similar feature "Trip Assist" acts as a personal travel assistant to customers to assist them during their whole trip. Similarly, "Trip Money" is there to support customers to take loan approval for buying their desired tour-package.
9. Revenue Generation
 The Air ticketing segment of MakeMyTrip generates revenue through the sale of domestic and international air tickets to customers on an internet-based platform. Hotel and holiday package segment contributes to revenue by providing hotel reservations and holiday packages by using the internet-based platform. Other revenue generation segments include income from advertisements by displaying advertisements on websites, revenue by selling bus and rail tickets, also, income from providing access for the website to a travel insurance company. Hotels and holiday packages segment which is a non-flight business; is of higher-margin category as compare to airline ticketing, and by contributing 54 percent of total revenue; this segment is the highest revenue contributor of the brand. With a market share of 24 percent, MakeMyTrip has secured a leadership position in the market segment of domestic flight ticketing. The company is able to maintain its net worth at the high end. The transport segment also contributes to a great margin in revenue generation. Red bus, which is a subsidiary and bus transport company of MakeMyTrip, has recorded a growth rate of 35 percent YOY basis. The company has recorded vigorous growth in Quarter 1 of FY2020. As per the company, air business contributes 35 percent in total revenue, and the bus transport segment generates 10 percent of the revenue. The company has also started an intra-city cab facility in selected locations. It generates revenue through rail tickets as it has an association with IRCTC for the same. To widen its revenue generation segments, the brand has also introduced weekend travels, other activities, and events. Domestic travel holds the top position in air ticket revenue i.e. 60 percent share. Similarly, 85-90 percent revenue of the hotel business is from domestic travel. MakeMyTrip has generated revenue of $146.9 million in the third quarter of FY 2019-2020 wherein, it was recorded $118 million in the second quarter of the same financial year. Also, losses of the company are reduced by 50 percent in the third quarter of FY2020 in comparison with the third quarter of FY2019. The overall revenue of FY 2019-2020 is $526.8 million.
10. Competitor Review
MakeMyTrip has differentiated itself from its competitors through its competitive advantage and unique value system for customers. The major top 10 competitors of the brand include Yatra, Cleartrip, Booking.com, OYO, Travelguru, Cox & Kings, EaseMyTrip, Thomas Cook, Vista Rooms, and Expedia.
Competitive Advantages of MakeMyTrip
One of the strong advantages of the brand over its competitors is that it develops customer services beyond the expectation of customers and creates an ever-lasting experience for its customers. The customer testimonial of the company is a great tool for providing strong feedback on the team of customer care executives. While other travel companies stress upon providing basic booking services, MakeMyTrip emphasizes upon providing other valuable experience to its customers that gives the brand a competitive advantage.
The technology of the brand is another competitive advantage that is being used in their products and services. It continuously upgrades its systems and processes to increase customer experience. With technological advancements, MakeMyTrip is able to take advantage of its competitors in the online market of travel.
One more competitive advantage is that the brand focuses on creating an experience for both its customers and suppliers. It prefers to provide the most competitive and best environment for suppliers to demonstrate its products.
Apart from this, the below-mentioned corporate value system of the company makes it unique over its competitors:
Operational excellence: MakeMyTrip works on the best strategies to incorporate excellence in all operational areas. For this, it continuously improves people's interactions, organization's wellbeing, and effectiveness of processes.
Integrity: MakeMyTrip believes in delivering what they promise. Thus, it ensures that its words and actions are consistent with each other and so, develops trust, accountability, and transparency.
Innovation: The brand incorporates innovative ideas and strategies in its offerings by ensuring technology and intelligence in its products and services, processes, and environment.
Passion to Win: The company believes in a "positive attitude of can do" and encourages the same into its team. Its belief system is based on nothing that is impossible. This attitude allows them to work persistently in order to achieve their goals by keeping commitments.
Respect for all: The value system of MakeMyTrip works on giving respect to everyone as it believes that every single individual who is being interacted with, deserves respect and importance.
Empowerment: MakeMyTrip believes in empowering its team by allowing the freedom of thinking and to incorporate innovations in their jobs.
Teamwork and team spirit: The environment of MakeMyTrip allows team members to effectively utilize their capabilities towards achieving a common goal of superior customer services and satisfaction. It believes in unity and encourages team spirit.
Accountability: The Company works on the grounds of responsibility and accountability for its commitments and quality of the outputs it provides to its stakeholders.
Customer-centric approach: MakeMyTrip always gives priority to its all customers i.e. both internal and external customers.
Summary
The marketing strategy of MakeMyTrip is quite effective. The brand focuses more on creating a long-lasting customer experience as compared to offering low-cost products and services. Due to its value-based customer service and offerings, the company has a strong reputation in the market as an innovative and technology-forward online travel portal.