Hindustan Computers Limited (HCL) is a leading global technology and IT enterprise that was founded in 1976 by Shiv Nadar. The company developed the first indigenous microcomputer in 1978 and a networking operating system in 1983. The company was a huge success as it contributed to the growth of the Indian IT industry.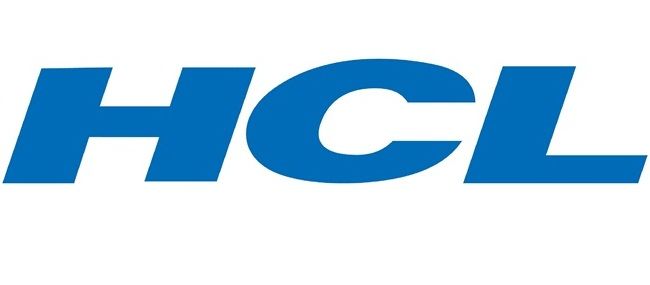 HCL Technologies offers information technology services in four business segments. These include:
Infrastructure Management Services or IMS
Engineering and Research and Development Services
Business Model of HCL
The business model of HCL is a mass-market business model wherein the company does not differentiate between its customers. The company offers its products to any firm that needs IT services. The business model of HCL relies on two value propositions- innovation and brand. HCL has a history of innovation and continues to offer new and improved products to its customers. The company has also been able to create a brand name and is one of the largest public firms in India.
There are several key aspects of the business model used by HCL.
Channels: HCL sells and distributes its products through direct sales methods across the globe. Additionally, the promotion takes place via webinars, conferences, seminars as well as the website of the company.
Activities: The business model of HCL entails designing and developing IT services for customers. The company also outsources some of its services to third-party networks.
Partnerships: HCL maintains strategic partnerships with a large number of companies. The company allies with different types of companies to develop joint solutions and products that meet the needs of niche audiences.
Resources: The business model of HCL is successful because of its employees who design and develop the IT services. Further, the sales and marketing staff also promote the products and services.
Revenue streams: The revenue of HCL comes from three streams- software services, IT infrastructure services, and business outsourcing services.
This business model is guided by the Mode 1-2-3 Strategy. The three modes help the company strategize its operations and formulate a growth strategy.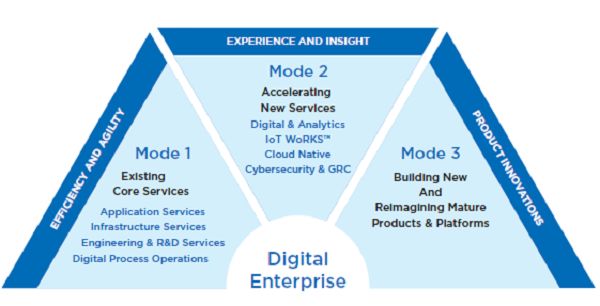 Mode 1 of the strategy deals in core services. These services are offered in areas of:
Engineering and R&D Services
With these services, HCL enables its clients to become more agile and efficient and sustain in the competitive business environment.
Mode 2 of the strategy deals with next-generation or new services that help enterprises to leverage next-generation technologies. HCL offers Digital and Analytics, Internet of Things, Cloud Native Services, Cybersecurity, and GRC Services. With these services, the clients of HCL can remain relevant in the digital age.
Mode 3 of the strategy focuses on platforms and products. These services deal with innovative software solutions that help clients to become future-ready.
Growth of HCL
Today, owing to its business model, HCL has 50 offices and a presence in countries like the United Kingdom, United States, France, Germany, and among other 45 countries of the world. The company has a worldwide network of innovation labs, delivery centers, and more than 160,000 employees. The company has acquired, entered into joint ventures as well as alliances with different companies to expand and have a presence globally.