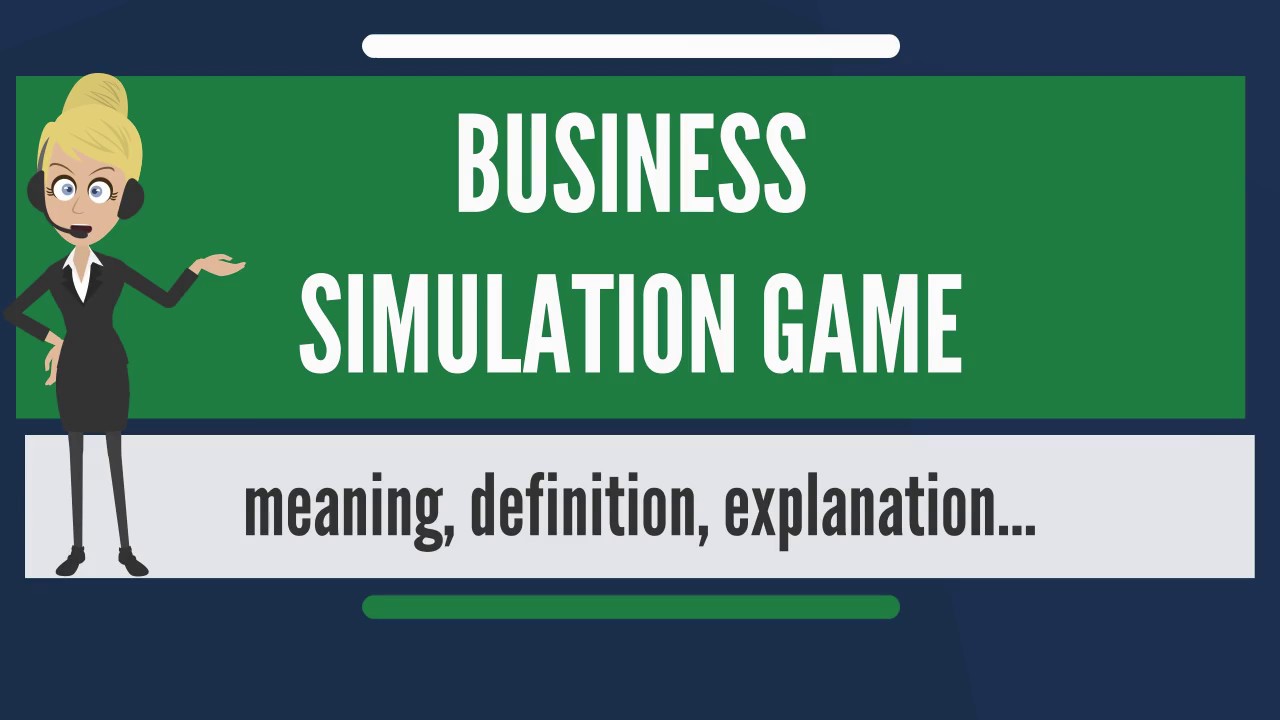 Business Simulation games are those games that are used in providing training on specific business areas such as operations management, market analysis, financial analysis, strategic thinking, leadership, etc., and facilitate organizations and people in developing skills in the above areas. It aimed at imitating management processes.
What is Simulation?
It is the representation or imitation of how processes or systems operate in real-life scenarios. In other words, it is an animation-based model that replicates the operational part of different new or existing systems and processes.
So, a business simulation game is a combination of simulation and games. It clubs a game's features such as rules, players, competition, roles, and teamwork or coordination; and characteristics of simulation i.e. adding critical real-world related features.
Definition of Business Simulation Games
According to Pasin and Giroux, Business simulation games are those games that represent real-life situation through a simulation model which is simple and replicates a few business-related processes, scenarios, or functions.
Eilon, in 1963, defined three main purposes of business simulation games i.e.:
Can be utilized as tools for training (in this, players must bear different impacts of their decisions)
To provide the holistic view of strategic functions at the corporate level
To simulate trends of a market for the purpose of improving the capacity of a player, so that he/ she may face changes.
Benefits of Business Simulation Games
The various advantages of business simulation games are as under:
Learning through experiments
This is one of the great advantages of business simulation games as it includes observation, experimentation, conceptualization, etc. In other words, people can examine the situation and consequences. Also, they can take action based on that and look forward to their next moves. All the participants under this process of business simulation games are offered an appropriate way to acquire experience to justify their skills and knowledge which ultimately are required to gain business expertise. The process also includes an open forum for debate that allows participants to discuss various consequences or effects of business-related judgments that reflect their understanding level to handle situations.
Simulation of real-world systems
This is another major benefit of business simulation games and due to these benefits, these games are mostly used in different areas such as marketing, HR, management, education, economics, etc. From the educational point of view, these games allow students to gain experience and examine themselves in different scenarios before applying or facing them in the real world.
In a professional or corporate world, business simulation games are useful in providing training to employees, hospitality, studying economic models and customer behavior, etc. Participant employees practice various techniques that prepare them to encounter similar types of conditions once they are back in their jobs.
Empowerment
Business simulation games also empower participants because by exercising and controlling different business situations, they watch and understand the cruxes of a business and how it functions from starting to end.
Emphasis on a particular situation
Participants can select particular situations or issues that are required to be addressed such as dealing with a specific area i.e. marketing or sales or operations, etc. of business and study of causes and effects that are associated with actions of individuals.
Development of critical skills
Business simulation games that are well-designed, initiate improvement in different skills in participants such as teamwork, critical skills, soft skills i.e. problem-solving, leadership, time management, etc. because the participants are forced to act in a collaborative and decision-making environment.
Build effective leaders
In business simulation games, employees or participants practice different leadership and decision-making skills in a risk-free environment. Rather than much focusing on what is right or what is wrong, the main focus is on facing difficult decisions that employees must undertake in their actual working area with colleagues. Employees exercise different problems and test alternate solutions by making mistakes as well that help them in becoming effective leaders.
EXAMPLES OF BUSINESS SIMULATION GAMES
 Tycoon business simulation games
This type of business simulation game generally provides users tasks related to managing their own company or some kind of business. These involved decisions based on numbers that include practicing management skills. Participants are able to learn entrepreneurial skills by facing different business challenges while playing such games. The business knowledge of participants can be tested without any harm to real effects as these games consist of a virtual organization or business. There are different Tycoon business simulation games available such as:
1. Airline Tycoon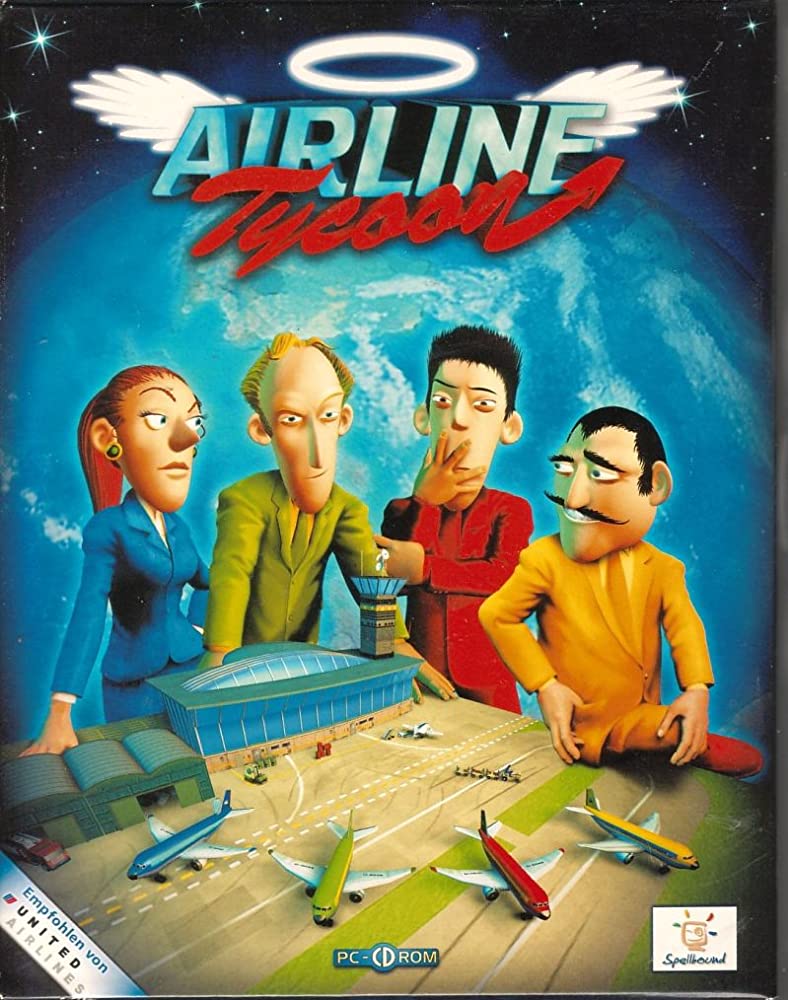 This business simulation game was introduced by Robert Kleinert and Thomas Holz that provides an opportunity for successful management of an airline to the player or participant.  This allows users to initiate an airline from the ground or basic level. On daily basis, a player has to negotiate with staff, make arrangements to carry cargo loads and customize planes. So, a player plays the role of an airline manager and has three competitors (other tycoons) as well.
It is the responsibility of a player to maintain the aircraft in such a way that helps in keeping customers satisfied. Purchasing new planes, managing employees, scheduling flights, purchasing fuel, participating in different meetings, etc. are also work areas of the player.
2. Transport Tycoon
In this business simulation game, a player is able to run their own transport company. Players demonstrate different business and engineering skills in transporting cargos and lots of passengers by air, road, sea, or rail. The ultimate objective of this game is to earn profits by attracting customers.
3. RollerCoaster Tycoon 
This includes a series of business simulation games that are video-based and allow players to make an amusement park that is profitable and working in direction of achieving goals such as enhancing the revenue of the park, encouraging or attracting more customers to visit, and simultaneously, generating more fun by different but not much scary rides. So each game provides a challenging environment to players with the development and management of the amusement Park. Players are able to build and customize their own rides and roller coasters based on their skills.
The responsibilities of players include design footpaths, constructing the restroom-related facilities, developing booths of food vendors, and building rides. Moreover, different approaches can be experimented while creating more excited and nonsensical roller coasters.
4. Virtonomics
This business simulation game focuses on representing a business in a competitive environment and also, working mechanism and process of a business. There are no pre-established criteria for win or loss. Also, players are able to set their individual targets that can be achieved through strategies and tactics. This game increases the managerial decision capability of players as each one of them is supposed to take such decisions at so many points while getting indulge in competition with each other for acquiring their market share.
Virtonomics business simulation games consist of a series of games that are mainly useful for training development and entertainment purposes. Although all players compete with each other for a common goal i.e. to establish a business that is successful and competitive, choices are there to set their own goals by players while playing the game. Different industries are incorporated in the game such as agriculture, manufacturing, marketing, research, etc.
5. Capitalism II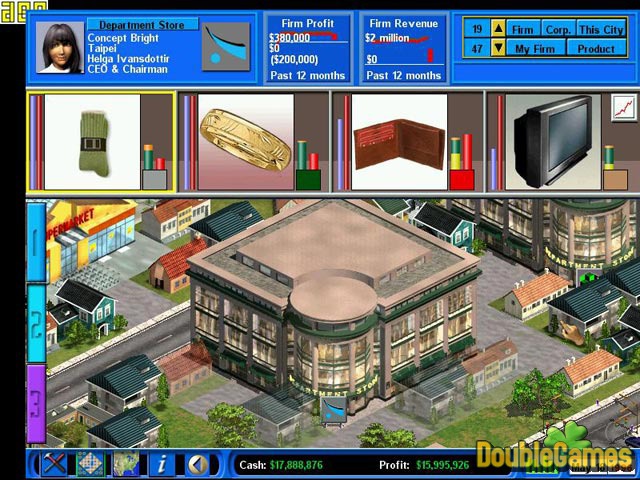 This business simulation game is quite comprehensive and kind of economic simulation game as it allows players to make and control all aspects of a business that are faced in real-world such as retailing, marketing, purchasing, manufacturing, importing, etc.  It is all about manufacturing and selling different products. Players are able to select products to manufacture among 60 different types of available products. Also, they can choose their business partners and create different new technologies to manufacture or produce their products. So, in other words, players are supposed to handle each and every aspect from farming to supermarket their products. It also includes effective management of available resources and materials to develop products. Long term investments are also available as an option if everything fails.
6. Two Point Hospital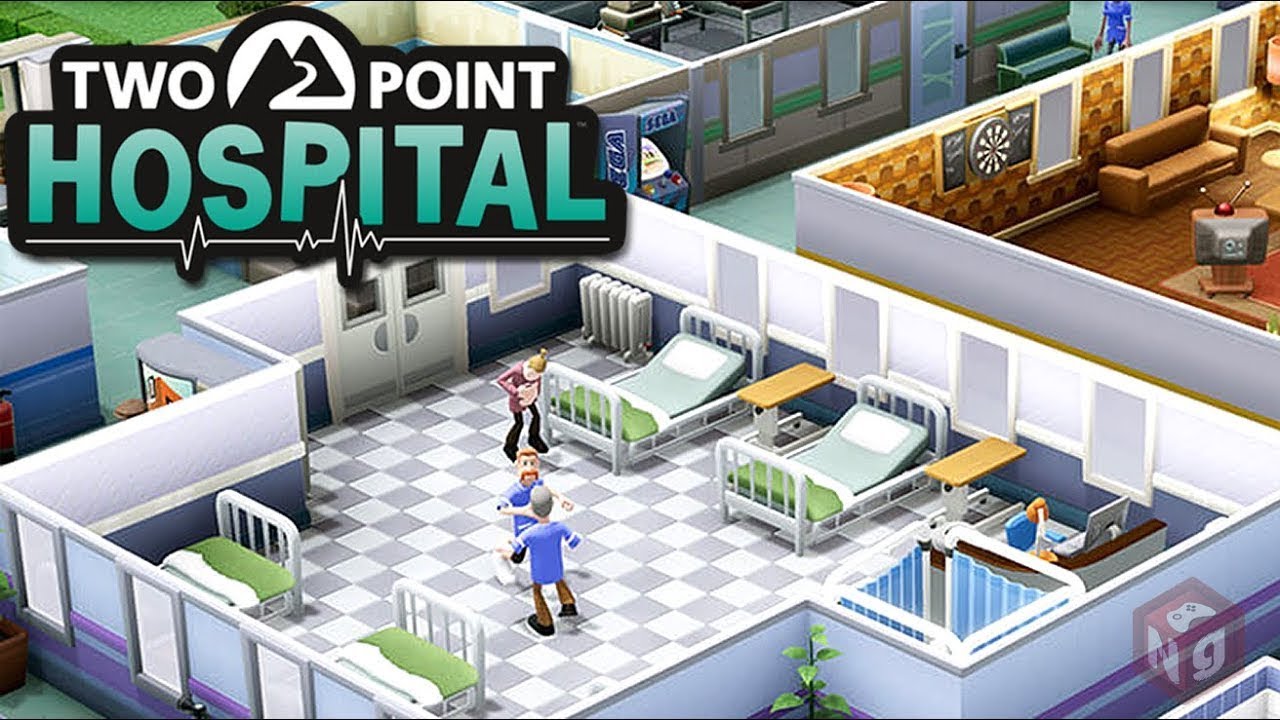 This business simulation game is aiming at developing the administrative, management, and decision-making skills of users. Two Point Hospital simulation games are beneficial for those who are looking for running a hospital.
Participants do role-play of an Administrator of a hospital in which they are supposed to create and manage the whole activities of the hospital including curing different diseases of patients, and continuous improvement of the hospital and employees. Participants are provided with an opportunity to design the hospital in order to improve the satisfaction level of patients and also, their main tasks include finding a better treatment and cure for diseases that are highly unusual.
As a hospital administrator or hospital manager, players are given tasks related to the construction and maintenance of the hospital. Sub-tasks consists of creating different rooms and other basic facilities to satisfy the needs of employees and patients, hospital expansion by building new plots, recruiting doctors, nurses, and other technical, administrative staff and their management, etc.
7. simCEO
This includes building their own company by participants and managing an independent portfolio of investment by joining a vigorous stock market. The two main parties in the game include learners and instructors. Instructors are responsible for developing an ideal market learning environment. Participants do the evaluation of different companies for investment purposes by considering both announcements and the environment. The competition can be between teams or at an individual level. In both, the game allows participants to learn superior decision-making skills in identifying problems and solutions related to business.
8. CleanStart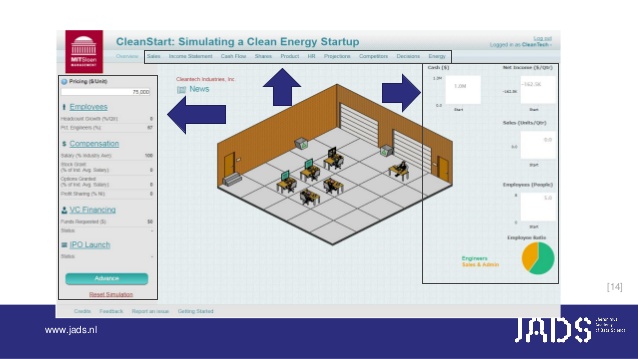 In order to develop business skills among students by applying knowledge acquired in the classroom into the real-world, MIT business school has developed business simulation games i.e. "CleanStart". This is a web-based online simulation game in which participants play the role of an entrepreneur of a new startup company. Using this game, players are able to understand the challenges to build a startup and keep a constant focus on the competitors as well as strategic decisions related to different main functions i.e. finance, sales, marketing, HR, operations, etc.  Participants generally set prices, make decisions related to the hiring of technical and sales staff, develop a compensation strategy that includes salary, profit sharing, and stock options.  So, with the help of the CleanStart business simulation game, students are able to think and react strategically while making strategic decisions related to a startup.