OYO ROOMS is one of the world's largest hotel network brands in the world. It renovates the property of selected hotels and makes them fall under the "standardized budget hotel chain." The headquarters of OYO ROOMS is in Gurugram, Haryana. The company has a valuation of $10 billion, as in 2019.
A Brief History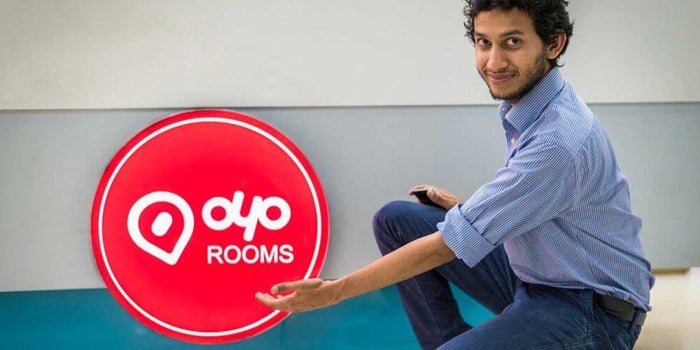 The company was started by Ritesh Aggarwal in 2013. At just 17 years of age, he invented Travel travels, modelled after Airbnb, which later branched out to become OYO Rooms. Before 2018, it revolved around 'aggregator business model' but after that OYO ROOMS revamped its business strategy.
Further Growth
The growth of OYO ROOMS in pictorial representation is as follows: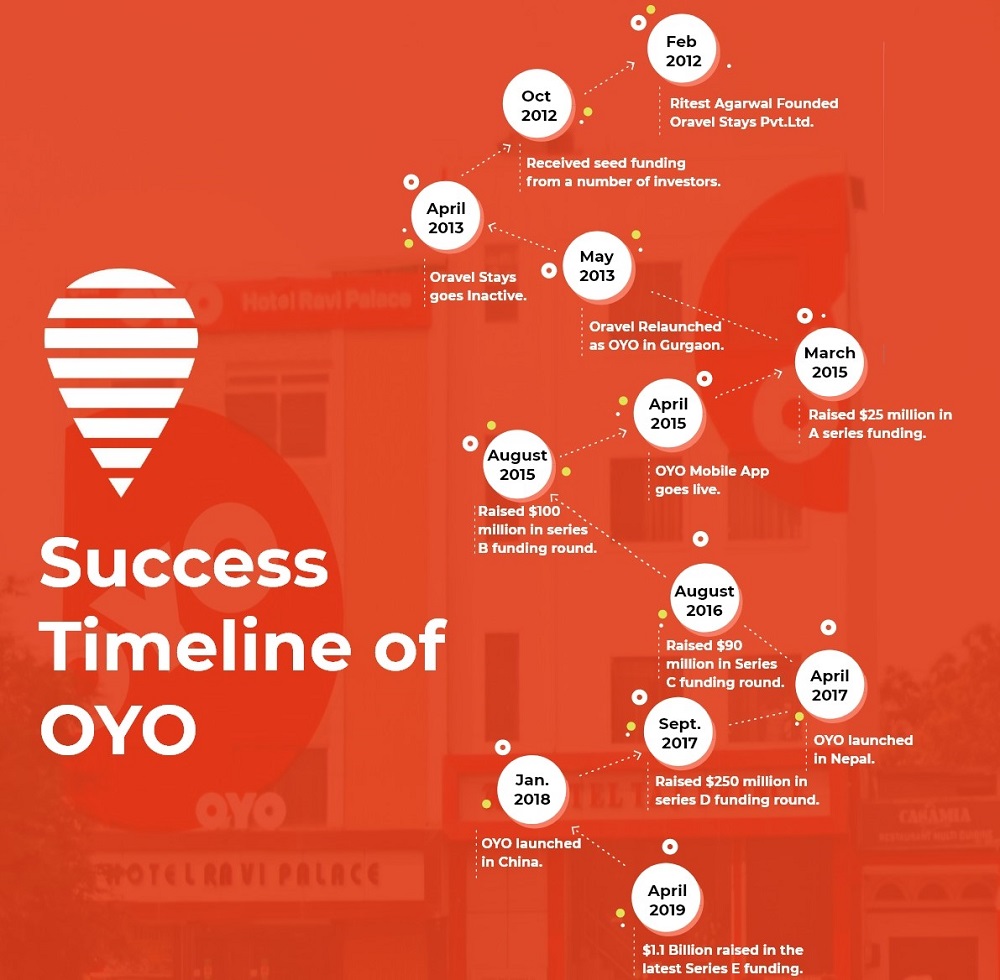 The current worth of OYO ROOMS is $10 billion, in which Ritesh Aggarwal has a share of 30%. The biggest investor in OYO ROOMS presently is SoftBank.
Business Model of OYO ROOMS
A business model of an organisation is the strategy it uses to create commercial value for itself. The following chart represents the business model of OYO ROOMS.
Now, let us discuss the business model of OYO ROOMS in detail.
Value Proposition
Value proposition refers to unique strategies a company uses to gain a greater market space. OYO ROOMS looks after the standards of services. Besides this, the app of OYO ROOMS is easy to use and enhances accessibility. OYO ROOMS has also created many services in line with its core business. The services are represented in the chart below.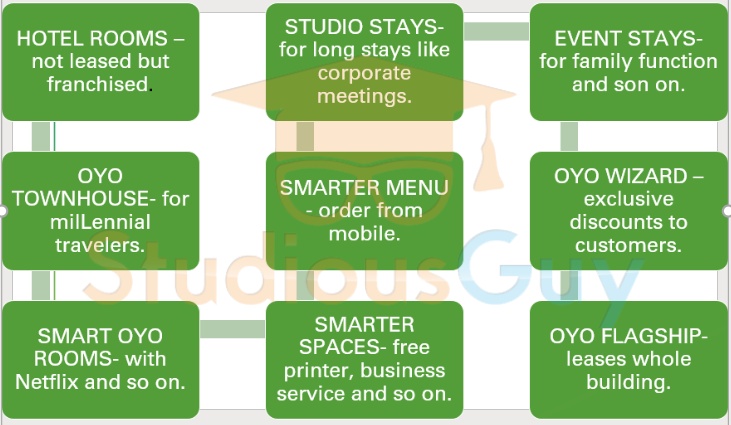 Customer Segmentation of OYO ROOMS
IN 2019, OYO served about 180 million customers from about 120 nationalities. It caters to
Travellers for adventure.
travellers for vacation and leisure.
Customer Relationship of OYO ROOMS
The hotel staff offers great hospitality to customers. Further, it has a 24/7 customer support service. The app of OYO ROOMS works on "self-serve platform", which enhances engagement. So far, the app of OYO ROOMS has more than 12 million downloads. The digital marketing platform provides a good reach to the customers.
Key Channels of OYO ROOMS
The channels through which OYO works are website and blog, student organisation, neighbourhood hotels, and social media sites.
Key Resources of OYO ROOMS
Its key resources include around 50,ooo franchise hotels. Further, it has millions of loyal customer base. OYO also takes its resources from venture funding companies such as Sequoia Capital, SoftBank's Vision Fund, and so on.
Key Activities of OYO ROOMS
OYO ROOMS engages in activities like the partnership with hotels, sales, marketing, and recruitment. It also focuses on business growth activities.
Key Partners of OYO ROOMS
It has partnered with various hotels, halls, and clubs. The flowchart illustrates the partners of OYO ROOMS.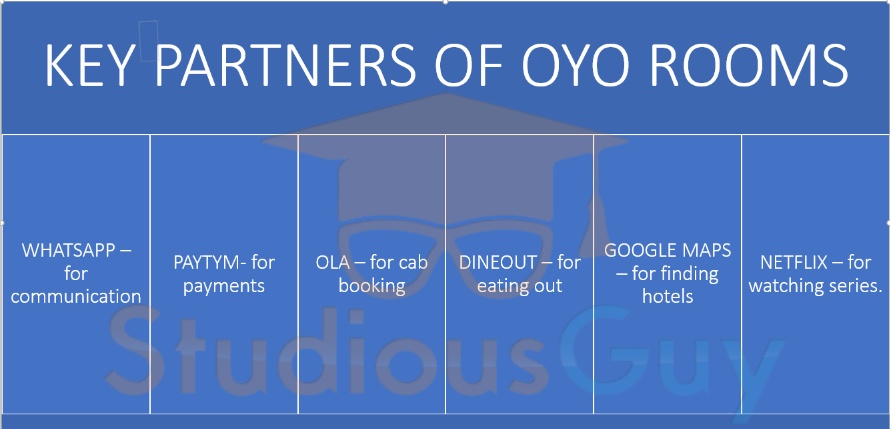 Cost Structure 
The cost of OYO ROOMS goes on:
development and maintenance of websites
marketing and branding cost
Fixed cost- salary to employees
Variable cost- legal and administrative cost
Marketing Strategy of OYO ROOMS 
OYO gives importance to mass retention, and acquisition to keep the customers engaged. It has a very strong Digital marketing platform, through which it generates a lead. Along with this, OYO taps on the power of social media and takes strategic advantage from it. It has a whopping 68,000 followers on twitter and 1,167,912 followers on Facebook. Further, it features many Bollywood celebrities in its campaign, which increases the penetration of OYO ROOMS.
Revenue Model of OYO ROOMS
The company now gets 90% of its revenue from hotels under the franchise model, according to Ritesh Agarwal, OYO's founder.  OYO ROOMS earlier focussed on aggregator model but it had challenges like high cash burn rate, lack of standardization and malpractices. Hence, OYO resorted to a new revenue model after 2018. It is a franchise model.
Summary
OYO ROOMS has successfully moved up the ladder as a high-quality budget hotel network. Because of its strong brand equity and standardization model, it has carved a niche for itself.