A medical representative is an intermediary between pharmaceutical firms and healthcare professionals. Medical representatives are appointed by medical/pharma companies to establish a network among both the parties, i.e., medical companies and healthcare professionals like doctors, nurses, and pharmacists. The main role of a medical representative is to promote and sell the products to prospective buyers.
The job of a medical representative is not easy as he/she has to work for long hours, and it can be quite tough to deal with the stress of selling the products to the healthcare professionals and achieving the targets on time.
Prerequisites of Becoming a Professional Medical Representative
The prerequisites of working as a medical representative include confidence, positive attitude, and a zeal to work. Generally, the medical companies prefer a candidate with the basic knowledge of human anatomy, bioscience, and a sales background with a degree in B. Pharma. Even if a person is having a science background is eligible for this profile. Apart from this, a person with the basic medical training provided by the pharma companies can work as a medical representative.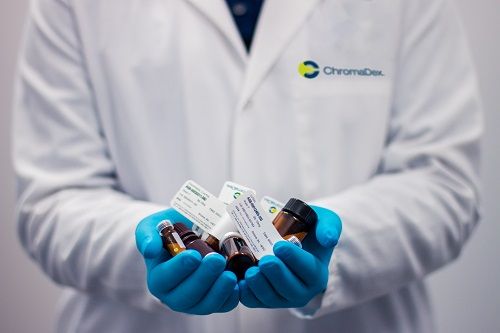 Roles and Responsibilities of Medical Representatives
The job of a medical representative is quite challenging as the major part of promoting a brand and cracking the deal with the buyers relies on him. Each representative is assigned a particular area in which he has to make clients and establish a good relationship with them. He has to meet the given targets by the end of every month by conducting meetings with the target clients like doctors, nurses, pharmacists, and nutritionists. He has to arrange meetings and presentations with healthcare professionals to make a good deal and sell his products. Apart from this, some of his major roles and responsibilities are: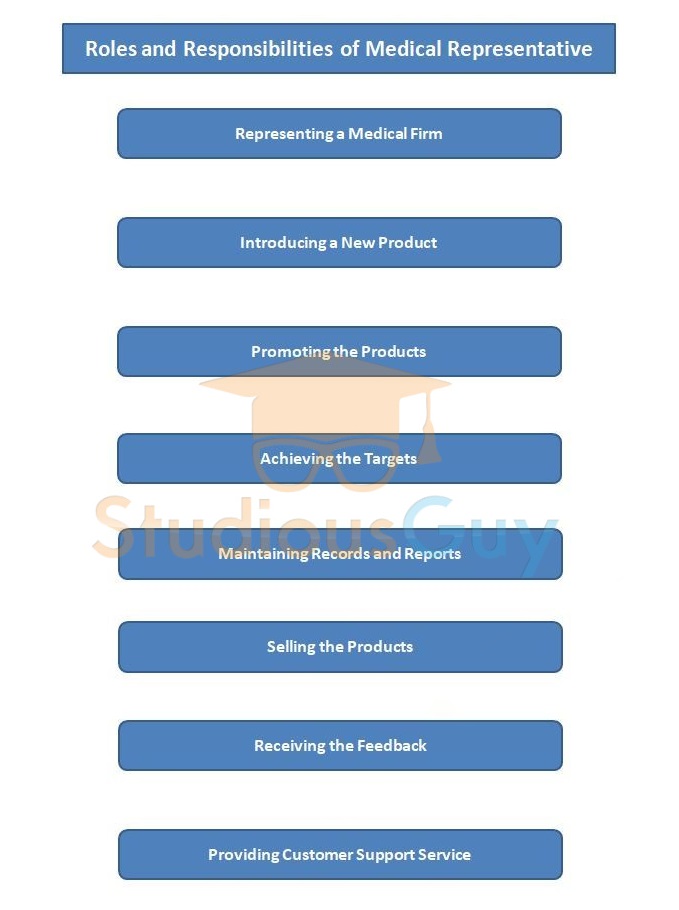 A medical representative is appointed by a medical company to promote and sell their products. He works as the representative of the firm and is responsible for the branding of the company.
On the behalf of his company, he introduces the product to potential buyers in such a way that they end up buying it.
He is also responsible for promoting medical products and make it available to the target audience. He can promote the products through advertising, arranging seminars, or conducting meetings with various healthcare professionals.

Each medical representative is assigned with a monthly target, which they have to complete in the given time.
It is very important for them to maintain a record of monthly sales for future reference and to analyse his performance as well.
The ultimate aim of every medical representative is to sell the products as much as possible. Although his job is not limited till the sales only, he has to take care of after sales customer services as well.
One of his major responsibilities is to get feedback from his clients. It helps him to improve his work performance in the future.