India's multinational consumer products manufacturing company, Patanjali, was founded in 2006 by Baba Ramdev and Acharya Balkrishna. The company has its headquarters in Haridwar, Uttarakhand, and makes available to its customers a wide range of products like cosmetics, ayurvedic medicines as well as food products. Besides India, Patanjali also has a presence in the Middle East.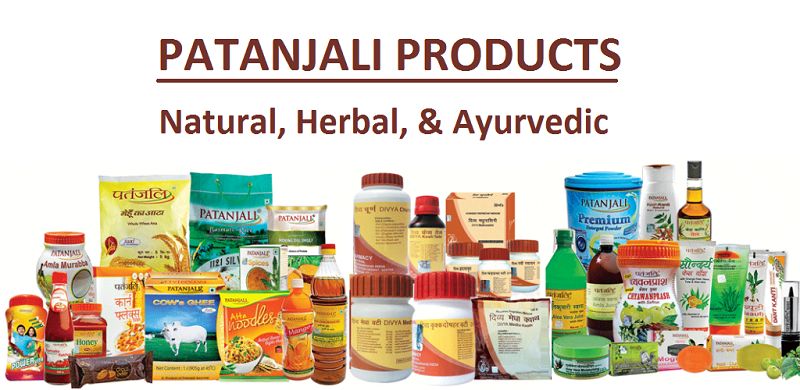 Some Key Facts
With its low-price products, the company focuses on the general public and has received astounding responses over the last several years. Here are some key facts about the company:
Patanjali is the fastest growing FMGC brand in India that deals in mineral and herbal products.
The company is ranked 1st in FMGC products in India and is considered one of the most trusted brands in India.
The company employs more than 2,00,000 employees and has more than 3500 distributors across India.
The brand offers more than 450 products in different categories that are sold over more than 4700 retail counters.
Patanjali also makes available more than 300 different medicines for different ailments and these are considered to be quite successful.
In 2018, the company's worth was estimated to be $32 billion.
With its incredible success, the company has become a strong competitor of well-established brands like Godrej, ITC, and Colgate. The success of the company is attributed to of course its business model.
Business Model of Patanjali
The business model of Patanjali relies on its established and already present customers. Before starting with the FMGC line, Patanjali has already established a Yoga and Ayurveda network. Patanjali Samitis, Arogya Kendras, and Patanjali Chikitshalyas have already a large number of customers. Therefore, the brand got an already established customer base for its FMGC products. Like other FMGC brands, Patanjali produces and sells its all products. However, there are some unique aspects to the business model of Patanjali.
One of the features of the business model of Patanjali is the low cost at which the products are sold. The aim of the brand is not profit-making but to offer good quality products at low prices to its customers. The brand can maintain low costs of its products as it enjoys tax exemption from the government and also procures raw materials directly from the farmers. Additionally, the margins of distributors and retailers are very low when it comes to selling the products. Another feature of Patanjali's business model is that all its products are sold under one brand name. This means that the company does not have to spend a lot of money on advertising and promotion. The brand just asks people to use its products. Moreover, there are several distributors that Patanjali has ties with to sell its products.
Some unique features of the business model of Patanjali are:
Swadeshi Pitch: No other brand adopts a Swadeshi pitch like Patanjali. The brand asks its retailers and distributors to give preference to Patanjali products since they are made in India.
Brand Ambassador: The company uses Baba Ramdev as the brand ambassador. Baba Ramdev is a firm believer in Ayurveda and Yoga and this creates a perception of good health and wellness among customers.
Patanjali Chikitshalya: In these clinics, the patients are diagnosed free of cost and then provided medicines from Patanjali. This helps the brand to penetrate the market.
Patanjali Arogya Kendra: At these centers, experts suggest Yoga and other fitness exercises to the users and also offer Ayurvedic medicines.
Non-medicine Outlets: At these outlets, Patanjali offers non-medicine goods to the customers to promote indigenous and Ayurvedic medicines. This further helps the company to promote and increase sales.
The business model of Patanjali is an incredible one and has enabled the company to receive great outcomes.