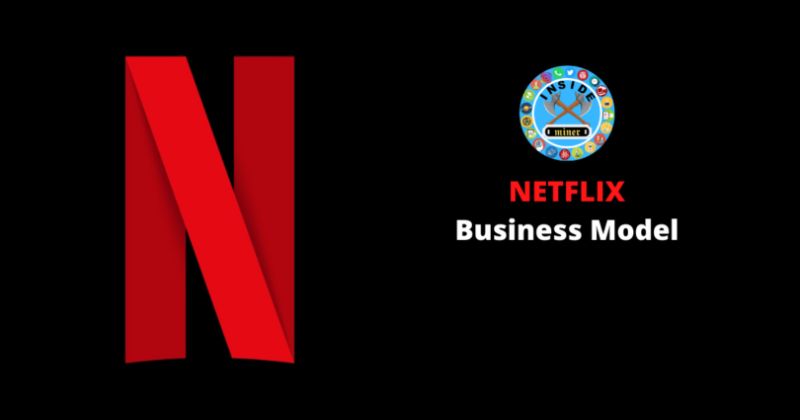 We live in a world of technological advancement where we would like to do so many things online using internet technology. Whether to Google for acquiring knowledge or search online, or to visit Amazon, Myntra for online shopping, or to look for favourite cuisines using Zomato or Swiggy, or to get socialised by connecting with our friends or family through social media i.e., Facebook, etc.; online business is rapidly ruling the whole universe. Similarly, when it comes to online entertainment source i.e., watching our favourite movies or web series then the best thing that clicks into our mind is Netflix. Earlier, to watch movies or shows, people used to look for a cable network. Even they used to hire a movie on rent from a random Cassette shop. However, after its launch, Netflix revolutionised the way people watch their favourite TV shows and movies. Surfing movies on Netflix has truly become the order of the day. Netflix can be viewed as a content provider using which subscribers are able to watch movies, web series, TV shows, documentaries, and other huge range of devices that are internet-connected. DVD rental plans have also been introduced by the company to view movies and shows on DVDs. Now, Netflix has become a leading streaming entertainment service in the world, and in more than 190 countries, the company has 183 million paid memberships who enjoy different featured movies, documentaries, TV series, etc. in different languages. Using an internet connection, these members are able to watch their favourite shows and movies at any location and at any time. Moreover, these are advertisement or commercial-free, and members can watch them as per their convenience as they can pause, play, and resume watching anytime.
A Brief Background of Netflix
Netflix is the great innovation of two serial entrepreneurs Reed Hastings and Marc Randolph who founded the company in August 1997. The company was launched and started its business in Scotts Valley in California and with time it did rapid growth to become the leading Internet-based entertainment platform in the world. The corporate headquarters of Netflix is in Los Gatos in California. Both founders of the company were associated with Pure Software company. Hasted did initial investment in Netflix i.e., $2.5 million. The idea of making Netflix came in the mind of Hastings when he had paid $40 as a late fee for a movie because he forgot to return it on the due date.  Moreover, the founder also observed that earlier taking movies on the rent involved a lot of hassle. There were extra charges in case of due date exceeded, so it used to cause inconvenience and extra money burden. Thus, the idea of launching such a service like Netflix would have become a convenient tool for the customers. At first, Netflix was introduced as a website for providing a movie rental service. It facilitated customers to take DVDs online on rent. The brand has positioned itself as providing unlimited rentals without any hassles like late fee, due date, or any other fee i.e., shipping and handling.
Initial Phase 
Netflix had stiff competition with VHS (Video Home System) which was quite popular when Netflix introduced renting DVD services. Netflix founders entered the market with higher risks as in the initial stage only 2% of households were using DVD players in the US. Initially, their business model was based on using the internet where customers can order a particular video and later returned through the mail. In the starting of 2013, Netflix launched its original series first time which was a drama series i.e., "House of Cards". Such video content streaming service was a major hit among the audience and had put it in the list of companies that provide high-quality content.
The Trajectory of Growth
Since its inception i.e., 1997, every year Netflix added new service as part of its growth journey. A brief on YOY growth of the company is as mentioned below:
| | |
| --- | --- |
| YEAR | HIGHLIGHTS OR VALUE ADDITIONS TOWARDS GROWTH |
| 1997 | Inauguration of Netflix with initial service of online movie rentals. |
| 1998 | Nteflix.com, which was the first site of DVD rental and sales, was launched. |
| 1999 | A monthly subscription service was introduced by Netflix through which they offered low-cost unlimited DVD rentals. |
| 2000 | A system of movie recommendation was introduced by Netflix in which users were able to provide ratings that help other Netflix members in predicting their choices accurately. |
| 2002 | IPO (Initial public offering) was announced by the company. |
| 2003 | Netflix declared that its subscribers were increased to 1 million in the US. |
| 2005 | There was a massive increase in Netflix members i.e., 4.2 million which was a great rise as compared to previous years. |
| 2007 | The company launched online streaming services using which members were able to watch their favourite shows and movies instantly on their PCs. |
| 2008 | Collaboration with electronic companies for streaming on TV set-top boxes, etc. |
| 2009 | Did partnership with consumer electronics companies for streaming on Internet-connected TVs. |
| 2010 | Netflix expanded its services to Canada and other international countries. |
| 2011 | Streaming services were launched in Latin America. |
| 2012 | Expanded in the UK and Europe, Ireland. Won the award of Primetime Emmy Engineering first time. |
| 2013 | The first slot of TV shows was launched by the company including Hemlock Grove, House of Cards, etc. Also, it expanded its services to the Netherlands. |
| 2014 | The company recorded 50 million-plus members across the world and also, received 31 Primetime Emmy nominations. |
| 2015 | The brand officially introduced its services in Australia, Japan, and New Zealand. |
| 2016 | The services of Netflix became available in most of the world. Around 190 countries started enjoying its entertainment services. |
| 2018 | Approx. 250 million subscription video-on-demand households were recorded. |
| 2019 | The total revenue of the company was over $20 billion in 2019. |
Business Model of Netflix
An overview 
In a broader term, a business model is described as a plan of any business or company of how to make a profit for their organization. It includes identifying the products or services for sales, the target market or customers, and anticipating expenses or costs. So basically, a business model of an organization defines its way of making money. It explains that at a particular cost, how an organization can earn profit by delivering maximum value to its customers.
Business Model Elements
A Business model of any business includes the below-mentioned elements.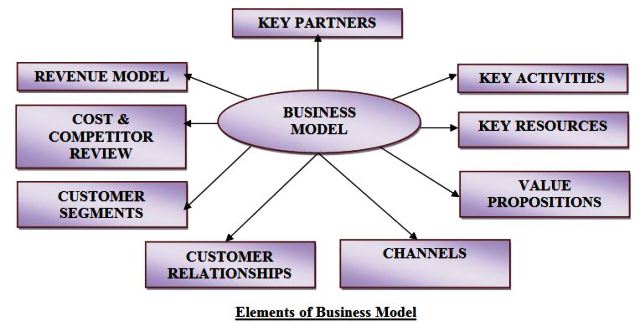 1. The Value Proposition of Netflix
The goal and practices of Netflix are strategized towards providing superior customer experience by positioning value propositions in its services such as:
Netflix has a vast content library and users can stream content with convenience even without physically appearing in a DVD store or theatre.
There is no interruption due to advertisements. Users can stream 24/7 without ads.
The consumption of favourite shows, movies, series, etc. is on-demand as users need not wait for a long i.e., a week's time for the next episode and they can watch anywhere and anytime.
Binge-watch option is available in which the whole season of a series and all episodes are available at once.
Pricing method is quite simple i.e., flat fee in which 3 plans are there to choose from along with unlimited access, no additional cost for premium content, nothing like pay-on-demand, etc.
Netflix takes care of the convenience of its users and mobility of its services by allowing members to watch their programs on any device.
Netflix supports a high-quality connection by its Netflix ISP speed index facility. It acts as a benchmark to measure the speed of the connection.
The company also offers a Freemium facility which is one month (30 days) free trial service during which people can access everything on Netflix except premium content or features.
Netflix gives a personalized experience to its users by providing access to a recommendation system in which what has watched and liked earlier by individuals is available.
Members can watch their favourite shows and movies on the high-definition platform and also, unlimited access is available.
Though there is a contract for the subscription, it can be cancelled at any time.
Flexibility is provided to users to turn on or off the notifications and suggestions.
One more unique value proposition of Netflix is that it facilitates users with account sharing features through which they can allow their friends, groups, or other family members to share an account with pre-set specific preferences and filters.
2. Customer Segments
Netflix offers a large range of services to different subscribers. Their service i.e., shows or movies are designed specifically for those customers who are willing to watch movies, their favourite TV shows, and other documentaries using an online platform. Though its major focus is offering content for adults or children, it also caters to the entertainment needs of families by capturing their interest through promoting family-oriented, knowledge-based, and entertaining content. Majorly, the customer segment of Netflix is divided into three categories i.e.,
 

Micro Customer Segmentation
This includes 2000 taste clusters that are identified by viewing history.
 

Usage-Based Segmentation
The usage parameters upon which this segmentation is based are browsing behaviour pattern etc.
Geographical Segmentation
This segmentation is used for content localization and ad targeting.
3. Key Partners
Key partners of Netflix include:
Different external investors provide funds to Netflix for its content.
Content/ IP owners like studios or distributors are also key partners of the company as Netflix acquires shows or movies from these third parties.
Amazon Web Service (AWS) is the host for most of the Netflix IT.
Internet service providers for content delivery to users.
Different directors, writers, actors of the film, and their unions.
Film festivals, cinemas like Cannes film festival, Film academy, etc.
Different influencers like TV shows, Magazines, etc. for promotional activities.
Alliances of Netflix with different smart TV brands like Sony, LG, and with gaming companies like PlayStation, X-Box, etc. Partnership with different TV network brands like Dish, Tivo, etc. and big data providers like Amazon, Google.
4. Key Resources
Key resources of Netflix include:
Website or App: The website of Netflix is considered as one of the key resources that deliver content and experience.
Brand Identity: The Netflix brand itself is a key resource of it as the company maintains its brand through promoting their new shows. The brand ranking is listed in the top 100 brands globally.
Content Library: This includes two types of the content library as the company's key resources i.e.,
A content library of licensed content plays a crucial role, mainly the well-known evergreen series.
A content library of content which is Netflix-owned i.e., created or acquired by the company.
Algorithms: These are used for analyzing data constantly that are based on algorithms.
Recommendations or Review System: Given by different subscribers who use services and this is also considered an important part in the success of Netflix. Relative results are provided to users on the basis of frequent searches.
Data: Different types of data that are captured like behavioural data, user preferences, etc. which are being used in micro-segmentation and also, for content-based investment decisions in the future.
Technology and Technical Staff or Manpower: Netflix became a streaming provider company due to its advanced technology. Also, its technical staff i.e., software developers are an asset to the organization who are involved in constant innovation for providing better user experience. The company values its staff through stock compensation schemes.
Physical Resources: Netflix's physical resources include top-class streaming warehouses, IT infrastructure, machines, warehouses, storage, etc.
5. Key Activities
Key activities of Netflix include:
Content Creation, Acquisition, and Licensing: These activities are the main ways to add content since Netflix started screaming.
Technology Development: Continuous technology innovation for creating quality content is also a key activity of Netflix.
Marketing: Marketing activities include advertisements through paid channels and especially promoting new movies or shows. Netflix also influences its audience through different channels like television, social media, magazines, different events and film festivals, etc.
6. Channels
One of the channels is Netflix itself for distributing content. Other channels are as mentioned below:
Website of Netflix: The website of Netflix is a crucial and important channel of the company.
IOS Apps and App stores: Along with the website, Netflix facilitates its content streaming users and DVD customers to use an App that has the same features of its website.
E-mail and mailing: DVD customers get their DVD orders by mail at their house.
Videogame consoles and hubs for content: These are utilized to stream content like Apple TV.
Weekly newsletter: Both new and great content titles are highlighted in the weekly newsletter in Netflix USA and also, in other countries.
Other channels: Includes social media, film festivals, media platforms, etc. for promotional and customer relations activities.
7. Customer Relationship
Netflix offers exceptional customer experience by providing various features and attractive services like:
Easy and simple self-setup: The Netflix platform is both simple and easy to use. Different themes and elements are associated with the website by developers to ensure friendliness and facilitate self-setup.
Incredible customer support: The website of Netflix, inquiries through email system, and to connect with customer care representatives directly over the phone call or live chat, etc. are a few customer care options that are provided by the company for customer support.
Social media advertisements: Netflix enhances its customer relationship by channelling various important deals, offers, advertisements, and other deals of promotions using social media sites like Facebook, Linkedin, etc. This helps customers gain knowledge of these deals and offers; also, the company is able to attract customers.
Recommendation system: This is a useful service for subscribers as they can get tips on worth watching shows or movies and thus, saves their time.
8. Revenue Generation
Netflix has generated $20 billion in revenue last year i.e., in 2019 through its subscription-based business model. Most of the revenue of Netflix comes from subscription fees. There are three plans or pricing options under monthly subscription fees of Netflix which are based on the content streaming quality i.e., Basic, Standard, and Premium. The Basic level plan starts from $8.99 per month and standard definition is there for content streaming, Standard plan starts from $12.99 per month and content streaming is possible in high definition, and Premium plan starts from $15.99 per month in which ultra high definition content streaming is available. Though Netflix has recently shifted its strategy to one business model segment i.e., subscription-based from the three streaming segments earlier, still, there is the contribution of other streaming segments in its profit in 2019. These three segments and their share in revenue generation are as under:
Domestic Streaming
This includes providing subscriptions to U.S. customers. This part of Netflix's business has shown a quick rise last year and generated over 61 million paid memberships in yearend 2019. This segment contributed $9.2 billion in total revenue of the company in 2019 that makes 45.8% share of the total.
International Streaming
International streaming generated over 106 million paid memberships in 2019 and contributed as the largest share in total revenue of 2019. Revenue from international streaming stood at $10.6 billion in 2019.
9. Costing and Competitor Review
This topic is discussed below:
Costing
Netflix bears different costs i.e., licensing, marketing, production, technology, etc. These are briefly described below:
Cost of licensing: Netflix bears a license cost for streaming different movies and shows in a legal environment.
Cost of production: The Netflix's original series "Netflix Originals" consists of a massive production cost.
Marketing Cost: To be in a competitive position, Netflix does marketing and advertising that involves different marketing costs like expenses on advertising, payments to device partners, first month's subscription fee of each subscriber as it's free for the first month to all new users.
Cost of Research & Development (R&D): Netflix invests in its R&D for product and service enhancements.
Technology and development cost: This includes costs related to streaming delivery technology, application designing for new devices, and infrastructure expenses.
Administrative cost: Costs related to payroll and other costs related to human resources and also, administration related partnership and professional fees.
Miscellaneous expenses: Other expenses include DVD postage cost, payment processing fees, etc.
Competitor Review
Netflix has not only direct video streaming competitors but also different competitors are there from social media, gaming, and entertainment platform like Hulu, Prime, HBO, Facebook, YouTube, Twitter, DVD, TV, etc. Netflix has strengthened its position by investing in original content and providing a much better customer experience. The main competitive advantages of Netflix include its cost leadership and differentiation in operations and services.
Cost Leadership
Netflix's one of the competitive strategies is to offer services based on low costs and an ability to sell its products and services at affordable prices.
Differentiation
Netflix also gains a competitive advantage through differentiation in its operational activities. Like apart from having third party streaming content, the company also produces its own content that is the original one.
Summary
So, the success of Netflix lies in its vision to take huge risks and to look forward. Like in initial days, the founders were not very much satisfied with their business model and wanted to initiate some innovative services for their members. Once they observed in 2007 that their rental DVD business is not the future generic strategy for customers as customers will be looking for some hassle-free products, that time they brought an idea of streaming and even the internet was not so popular in people. Still, they started digitalized services by taking the risk. So their risk-taking and innovative idea generation capabilities took them in the list of one of the best organizations in all over the world.