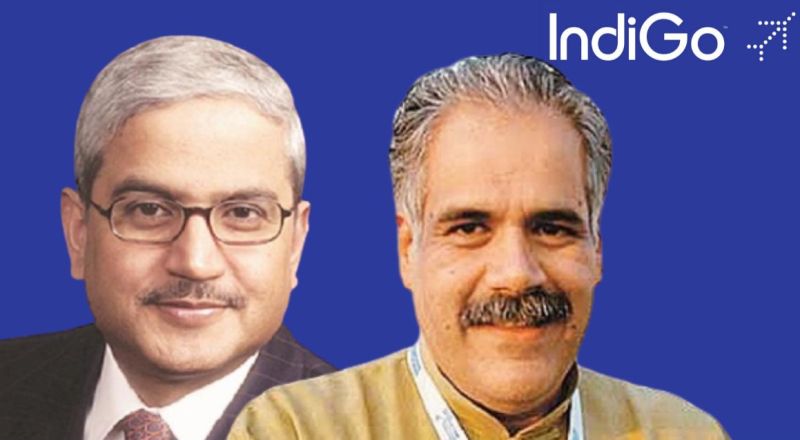 IndiGo Airlines is owned by Rahul Bhatia of InterGlobe Enterprises and Rakesh Gangwal. IndiGo is the commercial name under which InterGlobe Aviation Ltd. does its business. Headquartered in Gurgaon, Haryana, India, IndiGo is considered one of the low-cost airlines in India. With a market share of 55.5%, IndiGo is India's largest passenger airline as of January 2022. [1]IndiGo
Know the Owners of IndiGo Airlines
Rahul Bhatia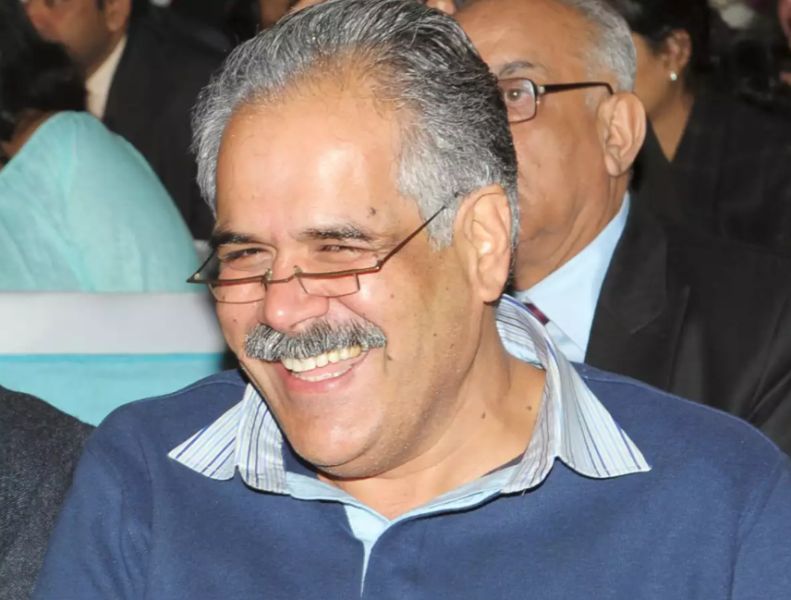 If you keep driving costs down and improving efficiency, the runway is long." – Rahul Bhatia
Rahul Bhatia is an Indian businessman who owns IndiGo Airlines along with Rakesh Gangwal. Rahul Bhatia was born on 18 December 1955 in Nainital, Uttar Pradesh (now in Uttarakhand), India. Rahul Bhatia is considered a pioneer in the Indian aviation business who has nurtured IndiGo Airlines, a major budget-carrier airline in India. He is the Group Managing Director of InterGlobe Enterprises and the co-founder, promoter, and the Managing Director of InterGlobe Aviation Limited (IndiGo). Rahul Bhatia serves as a director in 15 companies in India. The companies he is associated with are from various industries such as Hotels and Restaurants, Business Services, Supporting and auxiliary transport activities, activities of travel agencies, Education, Other service activities, Trading, Transport and Storage, Computer Related Services, Recreational, cultural and sporting activities, etc.
Family
Father
Rahul Bhatia's father, Kapil Bhatia, is the Executive Chairman of InterGlobe Enterprises and serves as a director in 12 companies in India; these companies are from various industries such as finance, hotels and restaurants, real estate and renting, supporting and auxiliary transport activities, activities of travel agencies, transport and storage, business services, etc.
Kapil Bhatia ventured into the travel industry quite early when he started his career as the Sales Manager of an IATA agency. In 1964, Kapil Bhatia established Delhi Express Travels, which went on to become a group of travel-related organizations. Rahul's father continued as the Managing Director of Delhi Express Travels for over 25 years. According to Rahul Bhatia, it was his father's vision and able guidance that InterGlobe Enterprises bloomed from a single company into a vastly successful conglomerate. Rahul's father has served on the Board of Directors of Andhra Bank Ltd. and Punjab National Bank and as the Chairman of the Tourism and Aviation Committee of the Associated Chambers of Commerce and Industry of India. [2]Interglobe
Wife & Children
Rahul Bhatia is married to Rohini Bhatia who is the Chairperson of InterGlobe Foundation, the philanthropic arm of InterGlobe Group. Rohini serves as a non-executive director on the board of InterGlobe Aviation Limited (IndiGo) and Chairperson of the CSR committee of IndiGo. She also serves as a director in 9 companies in India; these companies are from various industries such as computer-related services, business services, real estate and renting, supporting and auxiliary transport activities, activities of travel agencies, transport and storage, recreational, cultural and sporting activities, etc.
Under her leadership, InterGlobe Foundation and IndiGo's CSR have carried out some exemplary work in the fields of community development, heritage restoration, and environment protection. According to Rohini, she is passionate about heritage restoration and waste management, and one of the finest examples of her interest in this cause is the restoration of Rahim's tomb in New Delhi.
Rohini holds a diploma in Textile designing. [3]Interglobe The couple has two children, a son, Arunanshu Bhatia, and a daughter, Avantika Bhatia.
Education and Early Career
Rahul Bhatia holds a degree in electrical engineering from the University of Waterloo in Ontario, Canada, where he worked with IBM as an intern and worked on a project that was related to establishing a fully automated screen manufacturing plant. [4]Interglobe According to Rahul Bhatia, travel was not his first career choice. [5]Forbes In 1964, his father, Kapil Bhatia, co-founded an airline agency, Delhi Express, with nine partners; however, after nearly two decades, the partners fell out, and his father started over with the equivalent of $37,000 as seed capital. After earning an electrical engineering degree from the University of Waterloo in Canada, Rahul Bhatia returned to India in 1984, where he planned to set up a telecom venture with Nortel to make digital telephone exchanges, but his plan didn't work as the then Indian government didn't favor foreign technology. In an interview, Rahul recalled those days and said that following the rejection of his plan to set up a telecom venture in India, he was drawn to a teaching career; however, on the suggestion of his ailing father to reconsider his decision, he decided to join the family business, InterGlobe, that he joined in 1998. He said,
I wasn't really prepared to carry the baton. It was an emotional decision."
According to Rahul Bhatia, the early days were rough. He says,
We had a cash crunch every two weeks."
The young Bhatia sought new opportunities, and in 1994, he led InterGlobe to snatch the franchise of an airline reservation system, Galileo International, which was once owned by United Airlines, and InterGlobe went on to represent this airline reservation system in India. In 1999, under the leadership of Rahul Bhatia, InterGlobe had a joint venture with Galileo, which aimed to provide back-office services. Now, this venture has become a separate unit called InterGlobe Technologies, which has a staff of more than 6,000 people and overseas offices in China, the Philippines, Singapore, Dubai, the U.S., and the U.K.
Partnership with Rakesh Gangwal
Rahul Bhatia met Rakesh Gangwal, a seasoned airline executive, in the United States, and their growing friendship prepared the ground for Bhatia's next leap, IndiGo Airlines. According to old associates, Bhatia would often speak of his dream of starting an airline that he wanted to name IndiGo; however, Rakesh Gangwal was skeptical about this idea, and Bhatia had to wait until Gangwal agreed to partner with him. Bhatia says,
Rakesh was hesitant because of the high mortality rate in the business. But I'm a persistent guy."
Bhatia gives equal credit to Gangwal for IndiGo's success. [6]Forbes
IndiGo Airlines – Bhatia's Dream Project
In 2006, Rahul Bhatia co-founded IndiGo Airlines as a private company with Rakesh Gangwal. InterGlobe had a 51.12% stake in IndiGo, while Gangwal's Virginia-based company Caelum Investments held a 47.88% stake. [7]The Economic Times Although IndiGo got its airline license in 2004, it didn't take off until 2006. Bhatia hired Bruce Ashby as the first chief executive of the airline; however, Ashby left the airline in 2008, and then Bhatia picked Aditya Ghosh to run IndiGo. Ghosh is a trained lawyer who had no aviation experience when he was hired to run IndiGo, though he had worked as InterGlobe's general counsel. [8]Forbes While recalling the launch of IndiGo Airlines, Aditya Ghosh says,
People said we were crazy not to launch with old, leased planes. But we didn't want to cut any corners on quality."
First Flight
In June 2005, IndiGo placed an order for 100 Airbus A320-200 aircraft, and it received its first aircraft on 28 July 2006. On 4 August 2006, IndiGo operated its flight service from New Delhi to Imphal via Guwahati. [9]The Economic Times
Largest Passenger Airline
Since its inception in August 2006, IndiGo has grown from a carrier with one plane to a fleet of 276 aircraft as of 2022. IndiGo Airlines is considered India's largest passenger airline with a market share of 55.5%. The airline primarily operates in India's domestic air travel market as a low-cost carrier and is known for offering low fares, being on time, and delivering a courteous and hassle-free experience. As of 2022, IndiGo has a total destination count of 97 with 73 domestic destinations and 24 International. [10]IndiGo
Awards & Achievements
In 2011, Ernst & Young and The Economic Times recognized Rahul Bhatia as the 'Entrepreneur of the Year.' In the same year, Bhatia received 'The Outstanding Start-Up' award at the Forbes India Leadership Awards. In 2016, Rahul Bhatia was featured on the Forbes' Global Game Changers List. [11]Interglobe
Rakesh Gangwal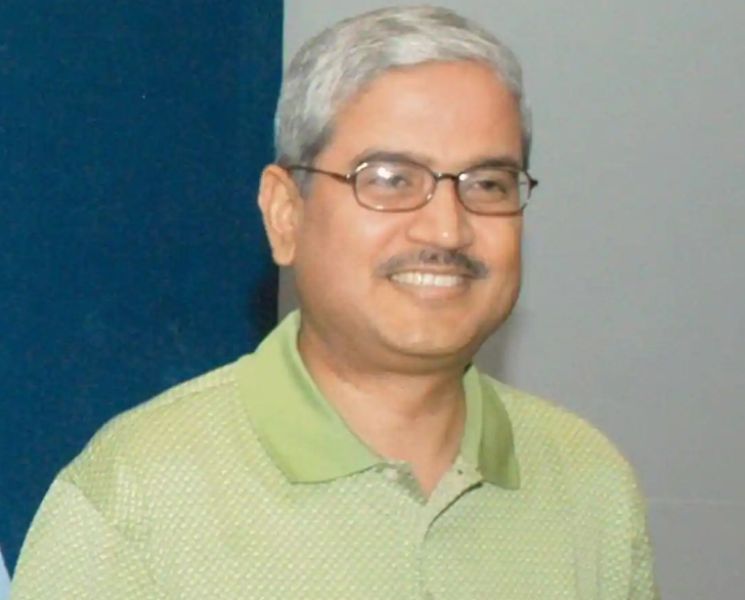 Rakesh Gangwal is an Indian American airline veteran who owns a nearly 37 per cent stake in InterGlobe Aviation,  the parent outfit of budget airline IndiGo. Born in 1953, Rakesh Gangwal attended Don Bosco (Park Circus) following which he earned a bachelor's degree in Mechanical Engineering from the Indian Institute of Technology Kanpur in 1975. Later, he received an MBA degree from the Wharton School of the University of Pennsylvania. [12]Business Standard
Family
Rakesh Gangwal is married to Shobha Gangwal, and the couple has a daughter named Parul Gangwal who launched her own start-up Wheelhouse Capital in June 2021. Earlier, Parul worked for Salesforce, an enterprise software company in California.
Rahul Bhatia lives in Miami, Florida along with his wife and daughter. Reportedly, in 2015, Rahul and his wife bought a mansion at 17 Indian Creek Drive in Miami for $30 million; the mansion belonged to billionaire Charles Johnson. [13]Forbes
Career in the Aviation Industry
As an associate with Booz Allen & Hamilton Inc., Rakesh Gangwal began his career in the aviation industry in September 1980. In 1998, he became CEO of US Airways Group until he resigned in 2001, after which he worked for United Airlines as a manager, strategic planning. From 2003 to 2007, Rakesh Gangwal served as the chairman, president, and chief executive officer of Worldspan Technologies.
IndiGo Airlines
In 2006, Rakesh Gangwal and billionaire Rahul Bhatia founded IndiGo with one aircraft headquartered outside Delhi. Rakesh Gangwal made his fortune through InterGlobe Aviation, the parent company of the largest budget airline in India, IndiGo.
Awards & Achievements
In 2000, Rakesh Gangwal was conferred with the Distinguished Alumnus Award of the Indian Institute of Technology Kanpur. [14]IIT Kanpur In 2020, Forbes ranked him 359 on the Forbes 400 list of the richest people in America.
Philanthropic Activities
In April 2022, Rakesh Gangwal made headlines after he donated Rs. 100 crore to his alma mater, the Indian Institute of Technology (IIT) Kanpur to set up a school of medical sciences and technology and a 500-bed super speciality hospital on its campus; the donation was considered one of the largest by an individual to the IITs. [15]The Economic Times
Feud Between Rahul Bhatia and Rakesh Gangwal
Rahul Bhatia and Rakesh Gangwal had a serious fallout soon after they signed the shareholders' agreement on 23 April 2015. On 17 September 2015, the agreement was amended. In July 2018, Gangwal stepped away from an advisory role in aircraft, engine acquisition, and he pointed out issues such as unusual shareholder rights with Bhatia. On 8 July 2019, Gangwal wrote to the SEBI, PMO, and FinMin, seeking intervention on issues. On 1 October 2019, Rahul Bhatia filed a case against Gangwal in the London Court of International Arbitration, alleging breach of shareholders' agreement. After two board meetings and several discussions, resolutions were adopted on 27 August 2019 to resolve issues. On 4 February 2022, Rahul Bhatia became the MD of IndiGo, and on 18 February 2022, Gangwal resigned as director from the board of the airline's holding company, InterGlobe Aviation, and said that he will reduce his stakes gradually over the next five years. After his resignation, Gangwal said,
I have been a long term shareholder in the company for more than 15 years and it's only natural to someday think about diversifying one's holdings."